Holidays in Latvia in December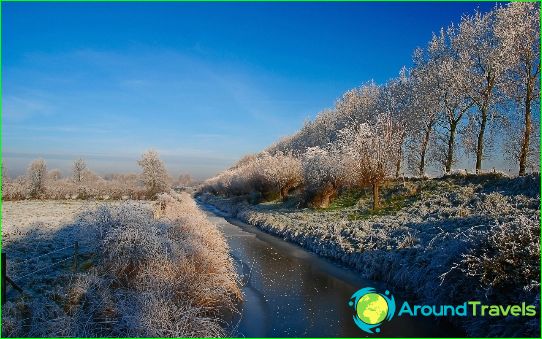 Latvia - a small wonderful country, which founda spot on the coast of the Baltic Sea. Due to the proximity of the Baltic Sea, it has a fairly mild climate, good in any season, so tourists always feel comfortable here.
Holidays in Latvia in December - the perfect time to enjoy the winter fun, including sledding, skiing, ice fishing and even skiing.
Weather in December
December - not the coldest month in Latvia, and itpleases many tourists. Real cold is not here at all, winter temperature reaches -7 ° C, but with Chillwind can meet. But more often than December invites you to a real winter wonderland with snow, a light frost and bright sun.
Leisure
You can stay in luxury hotels in Latviathe highest level of service, or choose to relax rustic farmhouse. You can go on a fabulous tour of the city. Great to visit in Jurmala this time of year, when the city is completely empty.
But Riga, on the contrary, welcomes itsguests appears at its best. In December, the entire city in preparation for the New Year and Christmas. New Riga is beautiful, all lit with lights, decorated with every yard and house. The Dome Cathedral is magnificent, old churches, which suit dens - a scene showing a happy moment of the birth of Jesus Christ.
Another attractive destination for touristsIt can be an exhibition dedicated to Latvia's largest jewelry - amber. The exhibition is open at the Museum of Nature and tells the history of its formation, shapes, colors and shades. The highlight of the exhibition was the finest amber thread.
Skiing beginning to become more and morepopularity among Latvians and citizens of neighboring countries. Of course, experienced tourists here have nothing to do, but beginners or skiers with an average level will find a few good ski resorts, and not very expensive.
shopping
Tourists are delighted with the beautiful crafts of local craftsmen using wood, clay and amber. Linen doll charms, dressed in national costumes, will satisfy women and children.
From products: the famous Black Balsam, named in honor of the capital, not less well-known Riga sprats and amazing black bread. Children are crazy about sweets local factory Laima.
Holidays
Main December holidays in Latviastart at the end of the month. December 24, as well as many Western Christians, people of this country celebrate Christmas Eve, the next day - Christmas. December 26 - another holiday that bears the name of St. Stephen, on this day to give gifts. A New Year's Eve at Latvians has a proud name day of St. Sylvester.
In the very Riga, Kalnciema Street district,There are a quarter of old wooden houses. They were restored and created a wonderful city of Riga masters. There is a permanent fair, pleasing variety of local tourist souvenirs.
Photos recreation in Latvia