Holidays in Latvia in June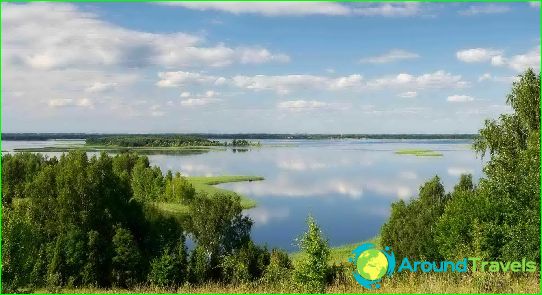 The small Baltic state,located on the Baltic Sea, it has taken its rightful place among the countries actively developing tourism. Visitors from neighboring Russian territory has long attracted special maritime climate, a good level of service, rich excursion program.
With the arrival of summer and the holiday season begins. Although the residents of Jurmala celebrate the beginning of the tourist season is still the first of May, still the main stream of tourists starts to move closer to June. Holidays in Latvia in June, provides a good opportunity for a decent and relaxing pastime.
Weather in Latvia in June
Latvian real summer yet to come, but in the Junesun and heat is added every day. The air temperature during the day can range from + 17 ° C (Ventspils) to + 21 ° C (Jurmala), the water temperature in the Baltic Sea by about + 17 ° C.
Sunbathing can already almosteverything and everywhere, but the swimming season may open only the most daring. By the way, the locals begin to sea bathing only after June 23, when celebrated Midsummer, the largest pagan festival in Latvia.
The June festivals in Latvia
The most magical time - the night from 23 to 24 June. But on the eve of the holidays begin. The day before Midsummer is called Green Day or the Day of herbs. It is believed that by June 23 collected and dried herbs have the greatest effect in the treatment and fortunetelling. Peak holiday begins at midnight when everyone go in search of a fern flower, which has the most magical properties.
Also celebrating their name day on the eve of the saint of the day all the women with the name of the League, and after him - the representatives of the male half of Latvia, Janis (the same thing that Ian, Ivan Slavs).
Tourists trapped in Latvia in May, unnoticedhimself drawn into the magic circle of celebrations. You can dance and sing along to drive the Latvians (repetition of "Ligo-Ligo" is found in almost every song), to weave wreaths of oak and jump over the fire.
In addition to spiritual amusements, Midsummer celebration includes a rich table on which there are national dishes and drinks, especially cheese with caraway seeds and a delicious home-made beer.
And one more magnificent spectacle awaits touristson a holiday Ligo. It is a fire that ignited in a barrel and raised on a pole. Decorated with oak leaves and crosses Limes structure is mounted on a nearby hill.
Photos recreation in Latvia