Railways Latvia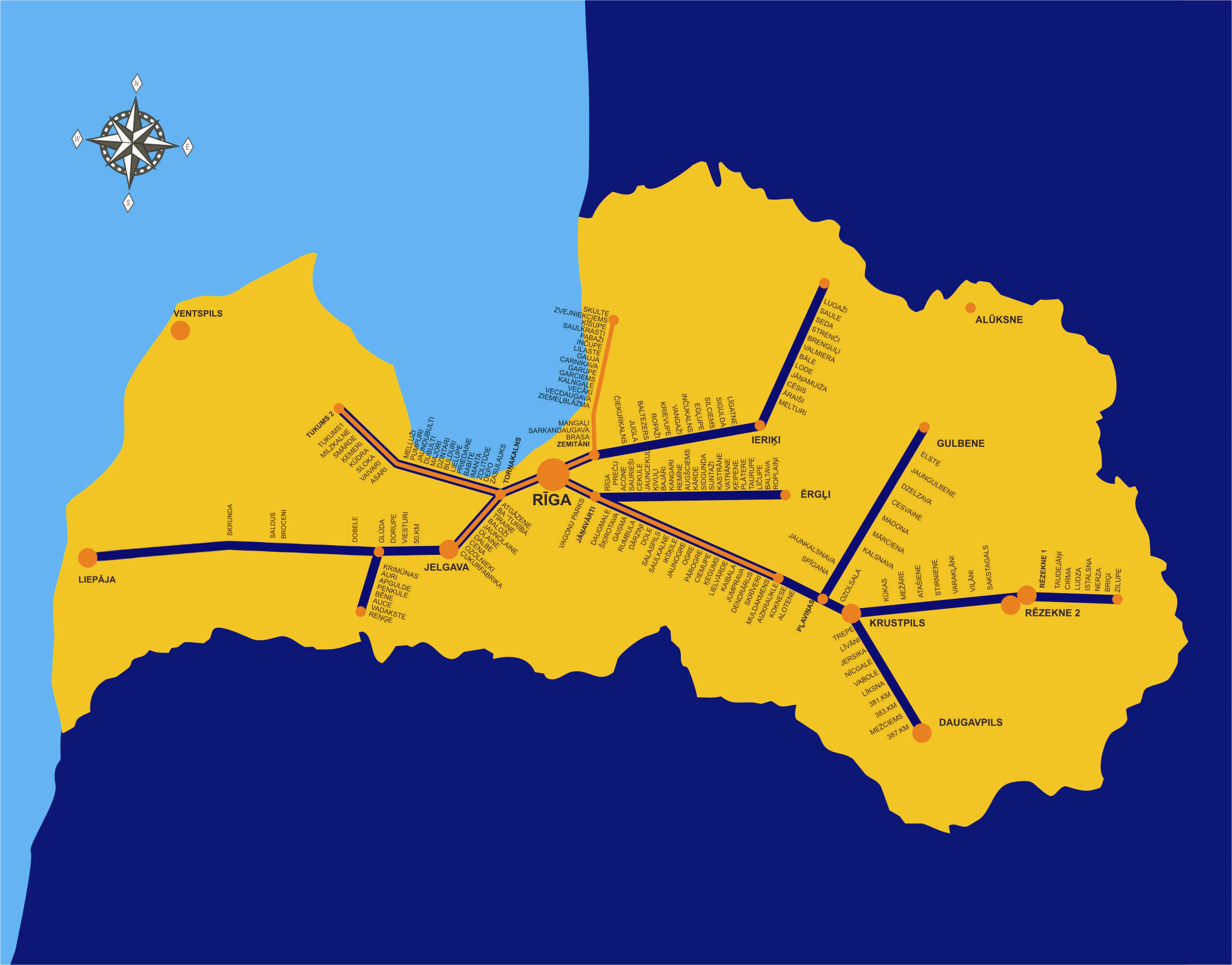 Latvian Railway have a length of more than2,200 km. It manages the railway network of the country's state-owned Latvijas dzelzcels. Together with its subsidiaries, the group provides passenger and freight services on the whole territory of Latvia. LDz company exists since 1919 and is considered the largest in the country. More detailed information can be found on the website www.ldz.lv.
The development of the railway network
Its maximum length of railway in LatviaIt reached in the middle of the last century. Its rapid development (electrification, technical equipment) going on until 1980, reducing the network began in the 1990s. In this period came the dismantling of the lines, reducing passenger traffic. Today, passenger transport is not on all routes and cargo concentrated south of the Riga hub.
Railroads are very important for Latviaeconomic development. Through railway communication in the country having many industrial enterprises and increased turnover. In the past century, the city of Daugavpils was an important staging post on the avenue of Saint Petersburg - Warsaw. After a while there was the main transport hub: Dinaburg - Dvinsk - Daugavpils. After it loads transported to the port of Riga from Russia.
Currently Daugavpils node is locatedthe intersection of such countries as Lithuania, Belarus and Russia. This increases the importance of the railway to Latvia, as through this node are freight trains these countries as well as Asian countries. Latvian Railway is leading in terms of transportation. It is for the railway tracks in the country comes the main part of the cargo.
Passenger Transportation
Domestic passenger travel regularlyinternational compositions. Using the railway, the passenger can get from Riga to Russian cities (Moscow, Pskov, St. Petersburg). About 17 hours took the road from Riga to Moscow, 13 hours - to St. Petersburg. When crossing the border, passengers are checked: checking documents and baggage.
Latvia's main train station is located in the center of Riga. It is a lively place with shops, cafes, kiosks, snack bars. Access to the platforms is via the tunnels. From the main station for trains, following different routes, including international. On local lines used diesel trains and trains. They ply in areas such as Tukums, Jurmala, Liepaja, Jelgava, Daugavpils, and others. Many trains have wagons with Wi-Fi. Timetable of trains is available on website www.ldz.lv. There are published changes in the schedule of the prices for tickets.
Photo