Children's camps in Latvia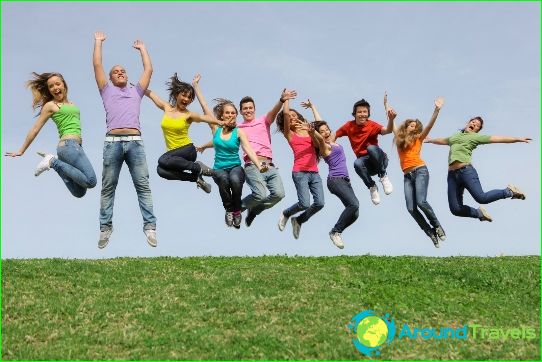 Latvia - interesting country, where the European waylife combined with the patriarchal atmosphere. This state has become famous for its monuments. In Latvia there are many cultural sites that deserve attention. Residents of the country are welcoming to visitors. Tourists are fond of, since the income from the tourism industry plays a significant role in the economy. Tours in Latvia are designed not only to adults but also to young travelers. Buy a ticket to the resort, in a recreation center or a country resort - this is not a problem.
As organized holiday camps
Children's camps in Latvia are designed for childrenof all ages. All camps have a special permit issued by the local government. In addition, each camp is mandatory receives a certificate from the Ministry of Education and Science. These documents confirm that the camp provides high-quality services and guarantee the safety of children. By purchasing a ticket, pay attention to such details. If the documents in the camp all right, you can safely send their child on holiday in Latvia.
In the camps there is a change of varying duration. Minimum stay in the children's camp - week. The longest shift was 25 days. The best option - to send the child for a long time, so that he can adapt and good rest.
What camp are in Latvia
There are a lot of popularity campsports type. They are ideal for restless children. The sports camp focuses on outdoor activities. Usually, there is observed a strict regime of the day. Entertainment starts in the evening. If you want your child to get the most out of the rest, buy him a tour of the sports and entertainment camp. In this place the children offer a rich program of rest. A prime example is the Latvian camp Dance of Street. Boys and girls participate in contests and competitions. They do not have to be bored in the camp.
Language camps in Latvia - it is alsopopular areas of tourism. The country has a lot of good language schools and camps that offer a combination of recreation and learning. Parents can pick up programs of varying intensity, focusing on the skills and knowledge of children.
Another fashion trend - campadventure type. For the children-visionaries they fit better than others. In these centers, children are involved in exciting games and adventures. In Latvia, there is a magic camp for fans of Harry Potter, the spy and the pirate camp. To a child can improve their health during the summer holidays, it is recommended to have a rest in the camp. The main principle of the organization of the center - the restoration of health through proper diet, daily regimen and therapeutic procedures. Such camps are resorts located in coastal areas.
Experts advise to visit the camp in person atLatvia, which you picked for your child. It is important to make sure that in the camp are professionals who can be trusted with the safety of children.
Photos of children's camps in Latvia