Reserves Latvia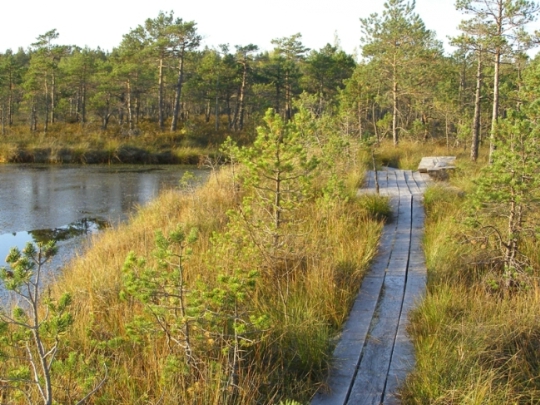 Latvian legislation prohibitseconomic activities on the reserve lands. This achieves a balance of nature and the special balance of the territories, which are unique ecosystems. Reserves Latvia - four reserve, where you can stay, but received special permission. But travelers easy access to the Latvian national and natural parks are not limited.
primeval landscape
The most famous among the nature reserves of Latvia -Moricsala at the lake Usma. It was founded in 1912, and in the protected areas already entered the lake shore, its bays and two islands, one of which gave the name of the entire protected object.
Moricsala unique not only a huge amount ofrare species of animals and plants living and growing here. Over the last couple of centuries on the island Moricsala not conducted any business activity and therefore authentic scenery here look just like two hundred years ago.
Once inside Moritssaly can onlyhaving permission to visit the reserve of his administration. The Pass is engaged in the maintenance department, located in the Slītere national park in Talsi district of the republic.
Walking with a sea view
Baltic Sea - the main attraction of northern Latvia. Special conservation zones on the coast are perfect for Environmental, hiking and cycling:
North Vidzeme Biosphere Reserve Latvia -This sixty kilometers of the Gulf of Riga of the Baltic and the object of international importance according to UNESCO. In addition to observing the rare, but typical for this area birds, nature reserve offers travelers walk to the red cliffs with grottoes and caves, rafting on the Salaca River, famous for its rapids, and a tour of the sacrificial caves Libieshu. The administration of the reserve is located in the town of Mazsalaca, where you can get professional advice and help guide.
Business Card Park Slītere - vintagered beacon, takes to the skies on 82 meters. Today, it serves as a museum, whose exhibition tells about the history and modern programs of nature protection of the reserve in Latvia. A dozen routes for walkers and cyclists in the park are designed for fans of bird watching, rare species which in periods of seasonal migrations significantly swell the ranks of the local inhabitants.
Photo