Resorts of Latvia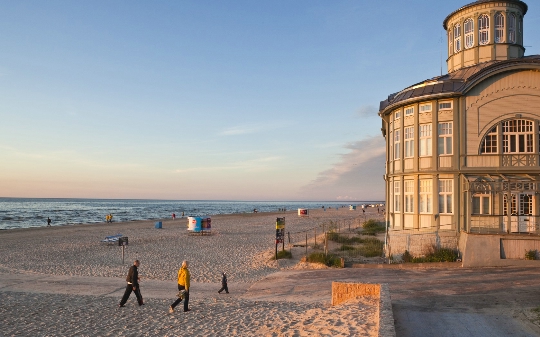 Russian Baltic neighbor, Latvia has always beenfull of special charm and fascination. She managed to combine the amazing spirit of the fabulous and certainly the high level of service, the Latvian restraint and admirable hospitality, commitment to the classics, and the ability to adopt new and advanced. For the modern traveler Latvia resorts - a cute little town, which seems to have stopped time ... So they are able to save the inhabitants of the past without compromising the modern trends and concepts of comfort.
Extreme in Latvian
This city is considered the center of the Baltic Statesextreme relaxation. Partly Sigulda famous tourist destination not only Turayskoy ancient fortress and the largest cave in the country. The resort of Latvia, all guests have the opportunity to tickle nerves in different ways, each of which causes delight and interest:
Bobsleigh in Sigulda trough serves as a placetraining the Olympic team and the arena for international competitions. In his spare time, these important matters facility available to guests of Sigulda, who wished to fly in a sleigh at a speed under 100 km per hour, and master all 16 of the most difficult turns of the track.
In the holiday park there are always wishing Ramkalnislide down from the mountain with the help of a transparent globe "Zorba" and fly in a specially designed chair. Winter Kordess slope in the park waiting for the fans of winter sports.
Balloons - another popular entertainment at this resort in Sigulda. Flight lies above the valley of the Gauja River, opening with a height in all its glory.
Always in the TOP
Traditional resorts Latvia, which soughtMany generations of Soviet tourists still dreaming of quality, "about the foreign" holiday - it is the beaches on the Riga coast. The main focus of the Baltic summer party of Latvia - Jurmala beauty, has become attractive area for those who prefer the dunes and pine trees exotic tropical corals and palm trees.
In Liepaja prefer sunbathing fans of classical music, because every year in the summer the resort of Latvia becomes a live concert venue for music festivals.
Hotels Ventspils - cozy family-like, and parents with children. The local beaches have Blue Flag Certification, which is another argument for the undoubted quality vacation with the kids.
Photo