Taxis in Latvia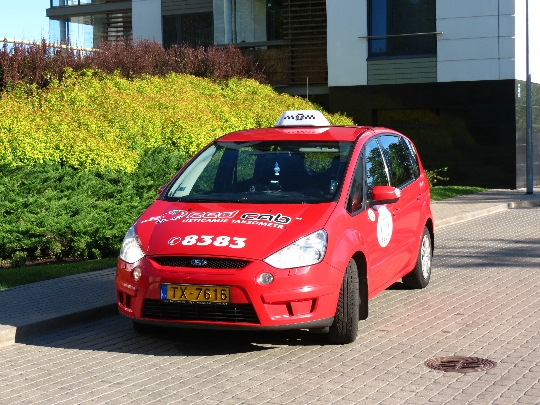 Taxis in Latvia - it is well organizedordered system that has developed over decades. It is not practiced by the private carting. Taxis can be absolutely any color, but the hallmark of this type of transport is the yellow state number, emblem carrier company and cover on the roof. Also on one of the doors of the machine is required to be written in the city in which the taxi company that owns the car.
Features of the Latvian taxi
Taxi services in Latvia offerabout 50 or so taxi companies. Most often, cars are not new, but they are in perfect condition. Taxis are the most convenient to order over the phone, and it will arrive at the indicated address. You have to wait about 15-20 minutes, but it's absolutely normal waiting time for the people of Latvia. So, if you're really in a hurry, then call the car in advance.
Taxis are available at the nearest parking lot orjust go to places with large concentrations of people. Usually a couple of cars taxi stand there. Before you bring the car to the address, ask your manager, there is a possibility to pay by credit or other bank card. Most often, this is available, but there are exceptions. If you need a receipt, ask the taxi driver, so he gave it to you. There is a law that requires taxi drivers to issue receipts to customers. Before you hit the road, ask the taxi driver to the approximate cost of the fare or negotiate a price that will suit both of you.
rates
For landing you will have to pay - about 2.13 euros. Maybe less, but no more.
Over 1 km of track - maximum - 0.71 euros.
If payment is on time, then one minute, you will pay about 0.14 euros.
Telephones major taxi companies:
Baltic Taxi. Cars of this fleet can be found on a bright green color. Drivers work here are honest and polite. Telephone Company - 8500 or (+371) 20008500.
Riga Taxi Park - 8383 or 80001313. This company is one of the oldest in the city.
PANDA-Taxi - 67 million.
In 2011 prices for travel in a taxi wereestablished by the legislation, but they may vary slightly depending on the services of a company you use, where you need to go and what time of day you call a taxi.
Photos Taxi in Latvia