A trip to Latvia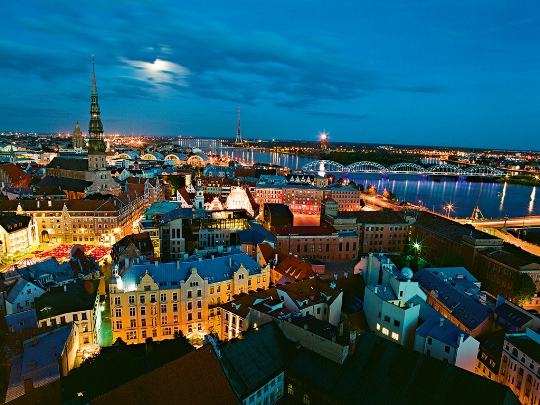 For many, Latvia primarily associated with Jurmala and Riga. But the city - only a small part of the beauty that can offer you a trip to Latvia.
Public transport
The most widely used transport country - buses. It is on the bus, you can move around the city and to make transit and long-distance trips.
Riga is ready to offer any kind of transport, except the metro. Conveniently, the routes available schedule is observed very accurately. You can find it at any stop.
On the territory of Riga are common electronicTickets are valid on all public transport. Buy this travel can be at the terminus of the route, ticket offices, which are available at bus stops and kiosks: Plus Punkts, Narvesen, Preses apvieniba. Buy a ticket and can be the driver.
Minibuses - is another way to get to the right place for you. As a rule, the routes connecting the center of Riga and sleeping areas. The fare is different, but you need to pay for a trip to the driver.
Unlike Riga, on the territory of Jurmala go only buses. Minibuses are used only in Jurmala-Riga flights.
Taxi
The private carting in Latvia is not held in high esteem. Official taxis have the classic "checkered" and the number of yellow. Find the taxi stand can be near the train station, the airport, shopping centers, but no problems the car stopped and the streets. The easiest option - to be ordered by phone. At the same payment for the supply of the machine is not taken, and the fare is almost always turns out to be somewhat less than that taken in a taxi outside. Night rate higher day by about 20%.
airlift
International airports are in Riga, Ventspils and Liepaja. National air carrier - the company Air Baltic.
Railway transport
Travelling by train - not the most popular way to travel. Trains can be useful if you need to get:
to Jurmala;
to a position from the city of not more than 50 km (morning and evening traffic jams make a trip around the city is very tedious);
to the city of Liepaja, Ventspils and Daugavpils (from the city they are located 200 km and travel by train is much cheaper than on the bus).
Rental cars and campers
To rent a car, you will be requiredlay claim to international standard, have a driving experience not less than a year and have behind 19 years of a life lived. In some companies, the car driver can get when he was 25 years old. And, of course, credit card.
Kemper - friendly mobile "home on wheels". rental terms similar to the terms of the rental car. However, the minimum rental period is 4 to 7 days (depending on the season).
Photo