The suburbs of Kaunas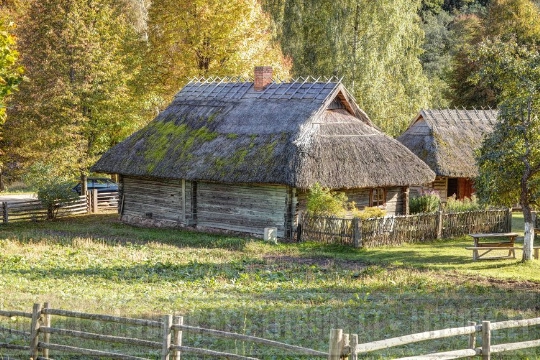 Kaunas became a city at the beginning of the fifteenth centurytoday it is the second largest after the capital of Lithuania. Its history is full of dramatic events, many of which have left their mark in the form of architectural attractions. In the suburbs of Kaunas created excellent opportunities for outdoor recreation on the shores of lakes and reservoirs, so that, being here during the holiday or vacation, any tourist will find how to have fun.
On the shores of the Kaunas Sea
Reservoir in the suburbs of Kaunas was established inlate 50-ies of the last century for the operation of the local hydroelectric power station. Since then, much water has flowed out of the crowded lot, and the local sea coast turned into a great recreational area.
For visitors to the city of special interestLithuanian Folk Life Museum at Rumšiškės. This suburb of Kaunas is 25 km from the city on the way to Vilnius. Open ethnographic exhibition - one of the largest in Europe. Here are buildings from all regions of the country. The huts and windmills, chapels and farms have an interesting history, because almost every exhibit genuine and was carefully transferred to a small country in Rumšiškės Museum.
The handicraft and today are hard at work, andguests will be interesting to learn the secrets of pottery, weaving and woodcarving. According to the museum runs a walking trail and a bite can be at the village inn, where the menu - only the national dish.
We are exploring the neighborhood
For those who came to Lithuania by car canIt seems an interesting idea to stay at a campsite on the shores of Lake Lampedis. Resting place of motorists are equipped with lots of love, rather than the banks of the lake you can sunbathe or go fishing.
On the left bank of the river Neman in Kaunas risesnatural landmark that has become famous thanks to some historic events. With the 63-meter-high green hill once watched his Great Army Napoleon Bonaparte during the invasion of Russia in June 18912 a year. Hill called - Napoleon Hill, and its height opened nice panoramic views of the center and the suburbs of Kaunas.
Azuolynas - is the largest in the Old World of the Forestadult oak trees, each of which is not less than a hundred years, and the most respectable instances altogether - three hundred. The Azuolynas are only valid in the country and the Valley Zoo songs, which hosts music festivals.
Photo