How to fly from Vilnius to Moscow?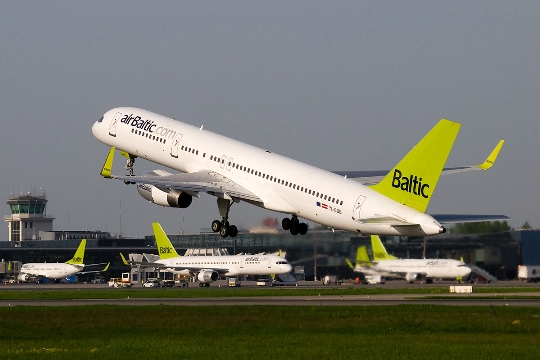 In Vilnius, you admired the Gediminas Castle,We visited the Cathedral of St. Anne and the gates of Dawn, visited the National Philharmonic, play billiards in the club "Cuba-Vilnius", visited the entertainment center "Akropolis" and riding club "Prosperas" and were able to go down into the basement of the Bernardine Monastery, or go bungee jumping, taking a course at the Vilnius television tower height of 320 m? But now it's time to fly home?
How to fly from Vilnius to Moscow (direct flight)?
From the capital of Lithuania to Moscow to fly about 2 hours (you will overcome 790 km). For example, if you fly with "Utair", then you get to the "Vnukovo" in 2 hours, and with "Transaero" - to "Domodedovo" in 1 hour 50 minutes.
Flights Vilnius-Moscow you got the around 4,300 rubles, but in May and June you can find tickets at the price of 3480 rubles.
Vilnius-Moscow flight with connections
Transplant can be done in Tallinn, Riga,Warsaw, Copenhagen and other cities, which will affect the duration of the trip (it will last from 4 to 17 hours). With the "Austrian Airlines" will fly you through Vienna (on the road should be made 8 hours of them in the air you will spend 4.5 hours) or the Vienna and Warsaw (the whole way takes 9 hours, and 2 aircraft landing will be announced later, 3.5 1 hour after take-off); with "British Airways" - through Vantaa (flight lasts 3.5 hours, and before transplanting 2 plane you will have 5.5 hours) or Vantaa and Riga (the house you will be after 8 hours of them on the dock you will allocate 3, 5 hours); with "SAS" - via Copenhagen (in the air you will spend 4 hours and up to 2 flight landing you will be asked to wait 1.5 hours); with "Estonian Air" - through Tallinn (the journey will last 9 hours, and waiting 2 Tour - 6 hours).
Choose a carrier
The following companies will take you to Moscow for the Super Jet 100, Airbus A 320, ATR 42, Boeing 737-500 airplanes or other "Transaero"; "Utair"; "Aeroflot"; "Air Baltic".
Departures from Vilnius to Moscow made ofAirport Vilnius Airport (VNO) - 7 km away from the central part of the city (you can take the bus number 1.1A, 2). At the airport, there are shops, duty-free-zone, hotel, travel agency, bank and post office, ATMs, information offices, food establishments, items intended for currency exchange, medical service, free Wi-Fi, waiting business lounge (travelers offer read Lithuanian and Russian press, to look into the bar, known for its wide range of Baltic alcoholic beverages, knead in the air-conditioned common rooms, equipped with TV, showers, soft furnishings).
How to occupy yourself in the air?
The airplane is not superfluous to decide whatSouvenirs (amber jewelry and other items made of amber in the form of models of ships, candlesticks, chess figurines), crafts made of wood; ceramics, knitted and glass products; mead "Suktinis"; linens and kitchen accessories made from natural flax; cheese; sweets, produced in the factory "Ruta", bought in Vilnius, to give to their relatives and friends.
Photo