Vilnius suburbs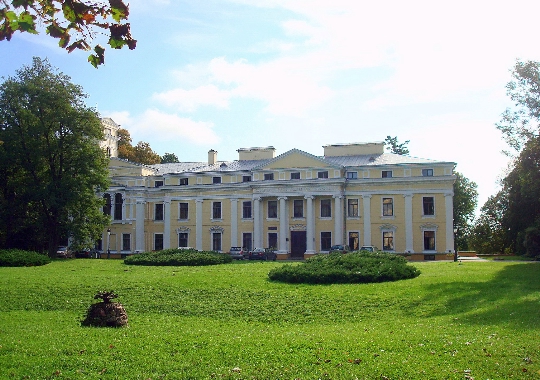 The capital of Lithuania is very popular with Russiantourist as a route for a short break or holiday. This fly, and just for the weekend - enjoy the old town and enjoy the spectacular views, hear the hollow echo of steps in medieval castles or take part in the festival or fair. In the suburbs of Vilnius life flows slowly and calmly, as a century ago, and architectural landmarks, parks and museums are the cause of the suburbs in the old quarters of the set of guests, as well as in the historical center.
Child in the eagle's nest
The name of this comes from the suburbs of VilniusLithuanian "cry." According to legend, the great prince in Verkiai Gedemin found in the eagle's nest crying baby who grew up to become the high priest of the god of thunder. Legend has it that the priest founded Vilnius.
The main architectural featuresuburbs - Verkiai Palace, built in the XVI century bishop Bzhostovskim. By the early twentieth century, the castle had not only electricity, but gas lighting, and up the hill to the gate led the present highway. Park pitched in line with the English tradition, with beautiful flower beds, babbling fountains, white sand sculptures and the perfect lawn. Today the palace is the Lithuanian Institute of Botany.
Bridges over the Neris
To the north-east of the capital on the left bank of the Neris is another important tourist Vilnius suburbs. Antakalnis famous for a constellation of interesting structures, buildings and museums:
The palace Slushkov, erected at the end of the XVII century in the Baroque style, is today the Faculty of Theatre and Film of the Lithuanian Academy of Arts. The building is on the list of protected objects.
Vileišis Palace with neo-baroque forms - a monument of architecture of the early twentieth century. It is located Institute of Lithuanian folklore and literature.
Church of Saints Peter and Paul was built in the XVII century and is considered the jewel of baroque. Chair of the temple made by architects from Milan, and bas-reliefs and sculptures make the interior a unique and unforgettable experience.
The ensemble of the monastery with the Church of the TrinitariansSavior was formed at the end of the XVII century and is a monument of national importance. During its existence, the monastery has repeatedly been destroyed and looted, but today it has been restored, and regular services are conducted in the church.
On a visit to Pushkin
In Rasos, south-eastern suburbs of Vilnius,Russian tourists are particularly pleased at the Literary Museum of AS Pushkin. The exposition was first introduced in 1940 in the former manor house, owned by GA Pushkin, the poet's son. The collections of the museum - the original family items, household items, rare photographs and paintings of the poet's son and his wife.
Photo