Excursions in Vilnius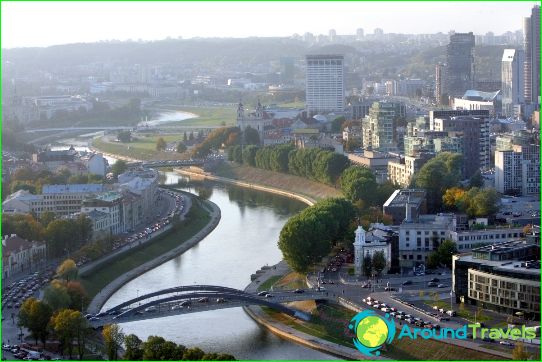 The oldest city in Lithuania is Vilnius, thiscapital of the state. Back in the 14th century in the valley in front of the majestic Gediminas castle was built this city. Initially, he was surrounded by a stone wall, and later began to build up the surrounding area. When you get into the old part of the city, it seems that time has stopped. Participating in the tour in Vilnius can be seen fragments of medieval architecture, narrow, tangled streets of one another, comfortable small courtyards with buildings covered with tiles of bright red color, a large number of churches, great churches.
Today, Vilnius occupies360 hectares, the heart of the city is the oldest part of it. Most of the cities are built in the Gothic style. These include churches Mikkalasa, Franciscan, St. Anne. Some architectural complexes belong to the Renaissance style. One should visit the churches of St. Casimir, go on a trip to the Dominican church, visit the Augustinian church and the Church of St. Raphael.
Many experiences awaits you from visitingchurch of St. Peter and Paul, built in the Baroque style. Its interior is unique, decorated with arches of thousands of sculptures dedicated to the biblical characters. Tourists who come to Vilnius, during excursions can explore the numerous monuments of architecture in the city of more than a thousand. That is why Vilnius in 1994 contributed to the UNESCO list of cities.
During a sightseeing tour in Vilnius youvisit the Vilnius Cathedral, the Town Hall Square. In ancient times, this area was a place of pagan rites commit Lithuanians in its territory at the time was a pagan god and the temple, but after the adoption of Christianity, the cathedral was destroyed and in its place erected another Christian.
Vilnius University was built in 1579,Jesuits built it. Today it is recognized as the oldest in the city, it has 12 buildings that were built at different times, because their styles from each other significantly different, they looked through the various elements of Baroque, Renaissance and Classicism.
To get on a tour of this glorious ancient city is necessary for all those interested in history and culture.
Photo excursions in Vilnius