Shopping in Vilnius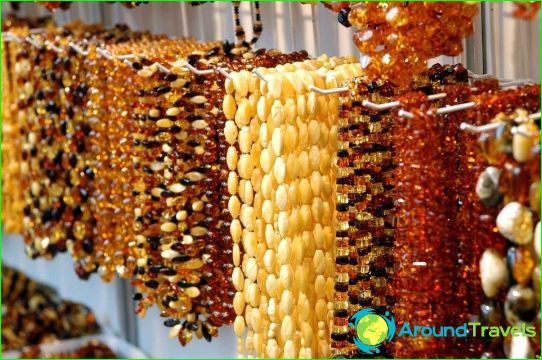 Vilnius - the capital of Lithuania - Regionala small town, but despite this, is sufficiently large trading center. Approximately 500 thousand inhabitants in Vilnius accounts for at least six large shopping and entertainment centers, not counting the huge number of individual shops, boutiques and shops of all kinds.
Shopping in Vilnius - this is a very exciting thing. Many tourists have long been convinced of this, because the prices of most goods offered here is much lower than in other European cities, not to mention Moscow.
The main shopping street is AvenueGediminas, who originates from the Old Town and stretches down to the river Neris. As for shopping centers in Vilnius, among them worth mentioning: Akropolis, Ozas, Panorama, Europa, VCUP, Parkas Outlet and Gariūnai Market. All shopping centers of the city in its own way interesting, original and not similar to each other. Goods in stores can be presented as international producers, and domestic. On the streets of Vilnius you can find boutiques such famous brands as Zara, Armani, Hugo Boss, Prada, Maxmara, Mango, GF Ferre, La Perla and Emporio Armani.
While vacationing in this beautiful city, you do not haveto reflect on the question of what to bring from Vilnius? As the capital of Lithuania impresses with its variety of goods which are of local origin and have a special flavor.
What can you buy in Vilnius
Amber. In the city the "solar" stone sold literally everywhere. Here, at an affordable price you can buy not only a beautiful decoration of warm amber transparent, but also other kinds of amber products: photo frames, candle holders, cufflinks, chess, statues and more. Created by hand, amber products are very beautiful.
Ceramics. Also from Vilnius decided to carry the traditional ceramic - figurines devils, beer mugs, plates, ashtrays, and much more. Stand ceramics inexpensively. They can be bought at the same place and amber - in the central city streets.
Products made of linen and wool. Gourmet gifts will be the product of natural linen, such as tablecloths, towels, bedding, hats, elegant, original bags. And a wonderful gift will be knitted and woolen items - gloves and scarves, shawls, hats, crocheted and knitted toys with traditional motifs.
Alcoholic beverages. One can not imagine a trip to the capital of Lithuania without tasting the famous Lithuanian beer. The most famous Lithuanian beer varieties are: «Kalnapilis», «Svyturys» and «Utenos». Among Lithuanian liqueurs preference should be given to such popular brands like «Sokoladinis», «Palanga» and «Dainava». To get all of this possible in specialty stores and shops, as well as in conventional supermarkets of the city. In Lithuania there are special rules on the sale of alcoholic beverages. All trademarks and Vilnius point sell alcoholic drinks only until 22.00.
Food. Especially popular in Vilnius, Lithuania, and enjoys cooking. Many tourists wish to take away from this piece of the Lithuanian capital in the form of smoked eel, Lithuanian cheese and bread, and, of course, "šakotis" traditional cake.
Number of Photos in Vilnius