Where to go with children in Vilnius?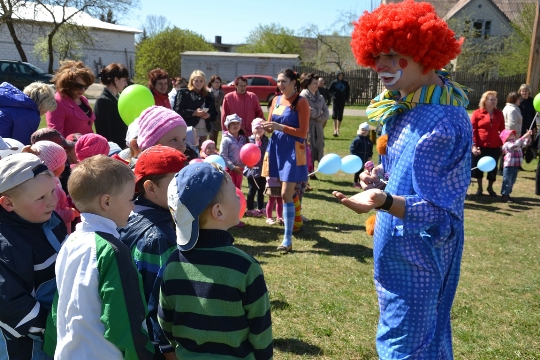 The topic of children's entertainment are concerned not onlyvisitors on vacation in Vilnius with the whole family, but also local residents. The main city of the country known for its beautiful sights, so there is something to see.
The main cultural sites
In Vilnius, there are the main museums,universities, churches and other architectural sites of the country. The capital of Lithuania has experienced many times and preserved buildings, which belong to different periods. The main historical site of the city is Cathedral Square. It is always crowded: holidays, festivals and concerts take place exactly on this area. The Cathedral is also in this place. It is a cultural heritage of the country, as it were crowned princes in different historical epochs. The walls of the cathedral are decorated with frescoes and paintings. The ground floor is reserved for a historical museum.
The left bank of the River Vilnia is a pointlocation of Vilnius Castle, constructed in the days of the crusaders. On the right bank of the river is Hill of Three Crosses, which is a monument to the Franciscan monks. The symbol of the city is the Tower of Gediminas with the museum inside. There you can see exhibits on the history of Vilnius. The tower has an observation deck, which is recommended to climb to explore the surrounding area. During a visit to the tower, you can ride on a cable car or walk along the paths, cobblestone.
Children and their parents are invited to the Museum stafftoys. It has existed since 2012 and has become a very popular venue for family entertainment. The museum is a huge play area where you can touch any objects. His exposition is designed for children up to 10 years. For high school students and adults is more suitable Energy and Technology Museum. There is an interesting collection of vintage cars, as well as an interactive exhibition dedicated to the physical phenomena. Fascinating objects collected in the Museum of money, which is located on Gedimino Avenue. Login to get free of charge.
Camping
If you think about where to go with childrenVilnius, to enjoy the nature walks, look at the botanical garden. His visit families with young children for a long rest and picnic. On the territory of the garden there are gazebos and lawn. Additional entertainment for visitors - riding in a carriage drawn by horses. The main attraction of this place - rare plants. They are here, there are over a thousand species. Lovers of outdoor activities can go to Pavilniai Regional Park, where there are many interesting objects.
Photo