Education in Lithuania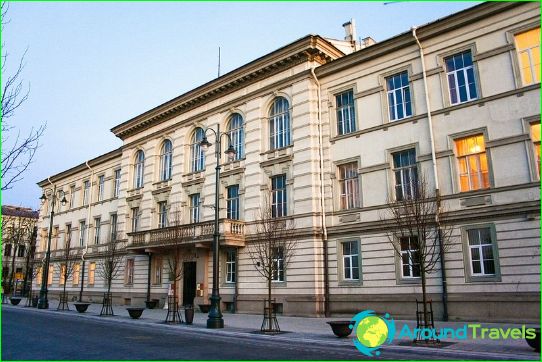 Lithuania is famous for its historical and culturaltraditions: coming to this country to study, foreign students are not only able to get excellent knowledge and a diploma of higher education, but also to replenish their spiritual and cultural baggage.
The benefits of education in Lithuania:
The high level of education;
Affordable tuition fees;
The possibility to do an internship in European countries;
Diploma of Lithuanian universities - the diploma of the European sample.
Higher education in Lithuania
To obtain the diploma of higher education, it is necessaryenter the Lithuanian university or college. The university students are engaged in research work, and boards - with the knowledge that they will be useful as the practitioners.
To enroll in the Lithuanian University of needgraduate from high school and successfully pass the entrance exams. Important: start doing the preparation of documents for admission to the Lithuanian University advisable for the 6 months prior to the study (all the documents need to be translated into the Lithuanian language and notarized).
Almost all Lithuanian universities training is conductedin Lithuanian, but private universities offer international students to study in the English program, German and Russian languages. But in any case it is necessary to learn the Lithuanian language - this will increase the chances of getting a job on a specialty interest in Lithuania.
Wishes to study medicine can enter theKaunas Medical Academy, and those who want to learn music - the Lithuanian Academy of Music. Enrolling in Vilnius Gediminas Technical University, the students will have the opportunity to learn basic science, mechanics, architecture, electronics, civil engineering, transportation engineering, business and management. And for those who want to enroll in faculties such as philology, philosophy, history, physics, communications, computer science and mathematics, economics, should look at the Vilnius University.
After receiving a bachelor's degree in 3-4 years of training,Students can take advantage of professional master's programs (+ 1-2 years of study). Students who want to become scientists must study in doctoral, write and defend a doctoral thesis. And at the end of the training they will receive a diploma of Doctor of Science.
The educational program in Lithuanian universities is based on a system of credits: 1 credit = 40 hours of student work in the field of study.
Educated at the universities of Lithuania, you can always find a profitable and well-paid job.
Photos schools in Lithuania