Children's camps in Lithuania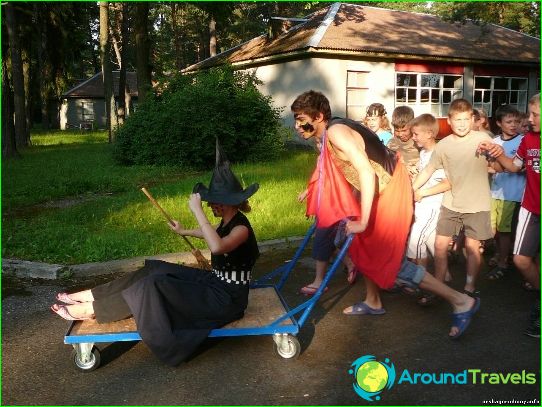 Cross country on the BalticSea - Lithuania, offers a high quality stay. Today, the country competes with the best European tourist centers. During the summer, travelers often stop in Vilnius. An attractive tourist destination are also considered Kaunas, Trakai, Klaipėda and others.
The Republic of Lithuania is possible a good beachrecreation. White sand, clean air and pleasant climate - are factors that are conducive to relaxation. In winter, tourists go to the ski resorts with great slopes. Lithuania - a country of the European Union, therefore, need to enter a Schengen visa.
Children's camps in Lithuania enjoy fullstate support. All are required to have a special permit and a certificate from the Ministry of Education. These documents show the camps of security and reliability. In the camps of Lithuanian children improve health. This country offers high-quality therapeutic recreation. Children's sanatorium Lithuania out of the competition when it comes to young tourists with chronic diseases. Relax in the health camp or sanatorium - a great opportunity to successfully combine rest with treatment.
Summer is considered the ideal time to strengthenhealth. In this respect, a very good town Druskininkai. There reigns a mild climate that is favorable to children's health. The air in the resort is full healing scent of pine needles. The city has several sources of mineral waters. Experts believe that Druskininkai - ideal for recreation. This resort is especially recommended for children with impaired health. Today, the youth and children's vacation in Lithuania is popular. In his favor by the following factors:
mild climate of the country;
reasonable prices;
good service;
versatile children's programs.
Things to do on holiday
Children who come to the Lithuanian camp, makeexcursions to historical places of the country. On its territory are so many architectural sites that deserve the attention of tourists. Attractive place -. Curonian Spit, Palanga, Birštonas, Kaunas, Trakai, etc. Guided tours in major cities of Lithuania attracted adults and children. Children in Lithuanian camps make hiking fun in amusement parks, and visit museums. In general, children's vacation in Lithuania is saturated and bright.
Top country camp
In Lithuania, a lot of different camps. Many parents prefer to educational and sports centers, where relaxation can be combined with studies. Such is the international camp "little genius", located in Palanga. An unforgettable holiday guaranteed many camps for children in Lithuania. For example, "The Academy of Adventure" offers unique programs for children from 11 to 14 years. The children are involved in adventure games, organize shows and competitions. All children who rested in the Lithuanian camps, left them only positive feedback.
Photos of children's camps in Lithuania