Rent a Car in Lithuania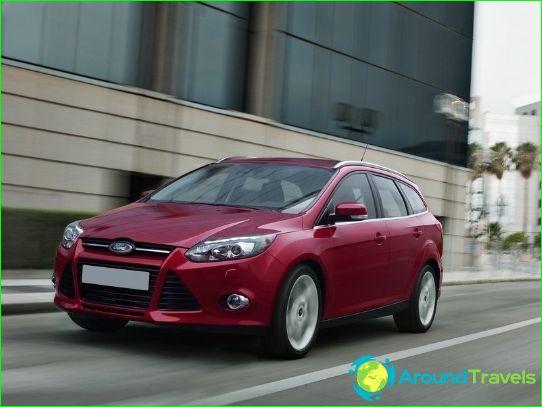 Traffic regulations are virtually identical in Lithuania fromEuropean. Condition of roads in the country now - the best, if we take the Eastern Europe. You just feel it, it is necessary only to cross the border. However, not all the roads are in good condition, but you can go and on the main roads of Lithuania, in order to please himself. Lithuanian road network stretches 21 000 km. Solid coating are about 13 500 km. Payment for use of roads is taken only with trucks or buses, the capacity of which is more than 8 seats. Cars ride free.
Lithuania over the past two years have not learnedkeep up with their partner countries in the European Union in the issue of rental. There are a few dozen companies in Vilnius, Kaunas, Klaipeda, Palanga and other cities, where the common car rental services. And if you take a rental car in Lithuania, you can call on it in Latvia or Estonia. Moreover - it is already there pass a local rental company.
Features car rental
The average cost of car rental in the country is 30-80 euros, depending on the season, as well as the insurance conditions of the city and, of course, the car model.
Many companies organize delivery to any machineLithuanian point to the same sites have a form that you can fill, and pre-book a particular machine. Items which made renting a car in Lithuania, belonging to some of the companies are located in Vilnius airport, Palanga and Kaunas. Also available car rental with driver.
Making rent a car, you have to payattention to all the conditions of insurance. Each company has its own conditions. Sometimes, when establishing your fault in an accident, may here calculate with you up to half of the total sum insured.
It is also important to find out from the company's type of fuel,which was flooded with them in the car tank, at the same time it is necessary to ensure that no damage to the machine. It is useful to know about the presence of the company's emergency phone.
Most large firms car rental in Lithuaniapresented by international holdings: Europcar, Litinterp. At the same time we should pay attention to the small representatives of the Lithuanian market: their conditions are often much more profitable than the large operators.
It is important to pay attention to the traffic. Here they are pretty tough. For example, for exceeding the speed just fine, and you can not escape. What is already talking about going to a state of intoxication.
Photo