Activities in Lithuania in November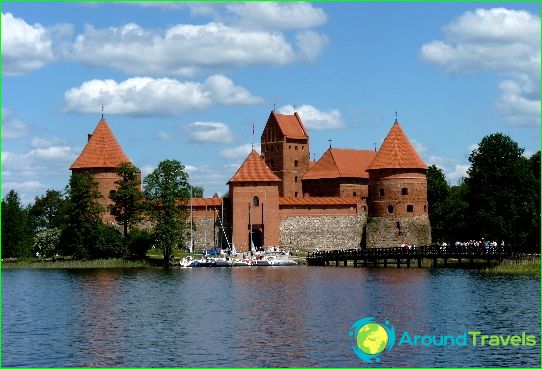 November - the most inhospitable month of autumn. The days continue to get shorter and the nights - longer. Weather conditions in November of different volatility. Atlantic cyclones passing through Lithuania, form the weather in the central areas.
Weather in Lithuania in November
The average monthly temperature remainspositive, but its low value. In most regions of Lithuania temperature is + 1 ... + 3C, and at the seaside + 4C. Thus, the temperature readings at five degrees below the monthly average temperature in October. Occasionally November is abnormally warm or cold. In such years, the temperature can reach + 14 ... + 18C or -24 ... -27C in some areas. It is important to note that these figures are recorded anomalous rare.
In the western regions of Lithuania rainfallIt is reduced to 36-47 millimeters. In most areas of Lithuania is a wet snow, and in late November can be a first real snow. Despite this, the snowpack is fragile. Mists lie often, and blizzards are very rare.
Holidays and festivals in Lithuania in November
If you do plan to spend vacation in Lithuania in November, should take care about the organization of cultural activities. So, what options are hanging out, you can mention?
Great parade of musicians is uniqueevent, because many performers of Lithuania have the opportunity to display their talents. The Grand Parade is a concert-marathon lasting 9 - 10 hours. The number of participants exceeded 100. The grand parade of musicians participate famous music groups and young talents, who were able to earn the first prizes at international competitions.
Festival of Contemporary Art VIRUS'18 - is a unique opportunity for many people to understand how young people see contemporary art.
VILNIUS MAMA JAZZ - it's jazz festivalinternational scale, which gives the opportunity to display their talents to many young performers. The festival has become one of the most important not only in Vilnius, but also in Lithuania.
Holiday Martynas - a children's fair, whichIt held annually. Children's and youth folk groups organize games, provide training songs and dances. Mandatory part of the holiday is Martynas tasting roast goose, which is a traditional dish. You can give a wonderful destination to your child!