Activities in Lithuania in September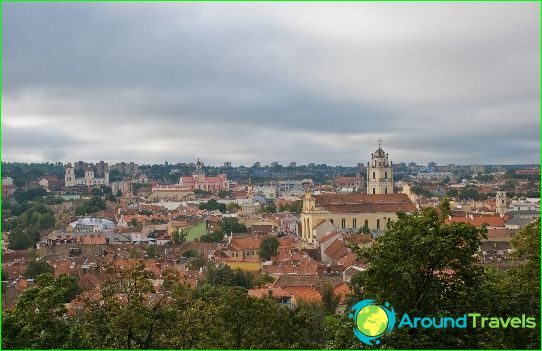 September in Lithuania still recalls last summer, despite the fact that the tourist gets smaller in seaside resorts.
Weather in Lithuania in September
The air warms up to day 16 - 17 degrees,the night cools down to 8 - 10 degrees. Despite this, you can still swim in the sea water, because the temperature is 18 degrees. Thus, September becomes the end of the bathing season.
The climate in Lithuania have a significant impactair masses that move from the Atlantic Ocean. In addition, the climate depends on the Baltic Sea, which is located near the country. In this connection, in the coastal areas established maritime climate, in the interior - continental. In the summer and spring, do not expect the heat, and in the autumn and winter (especially in September) you can enjoy a mild, pleasant weather.
Holidays and festivals in Lithuania in September
You want to enjoy the rich cultural and leisure activities? So, what exciting activities should be calculated?
In the first weekend of September is traditionally heldDays of Vilnius, a holiday that is rightly considered the most rich and variegated in Lithuania. Days of Vilnius may involve performances of music and dance ensembles, exhibitions, promotions, performances of theatrical figures, sporting events and even a beer festival. Tourists can visit the Town Hall Square, where the Fair is held annually Pranciskus allowing acquainted with the works of artisans and see the interesting performances of folklore ensembles.
In the first week of September held Musicfestival, known as the Vilnius Music Week. The event allows you to speak talented musicians from the Baltic States, Belarus, Russia and Ukraine. Professionals can take part in conferences that are held in the Museum of theater, music and cinema.
21 - September 22 decided to hold the festival of colors, and a parade of fiery red sculptures. Both events dedicated to the Day of autumnal equinox.
Visited Lithuania in September, will be remembered for a long-awaited vacation with the best hand and be sure to give vivid emotions!
Photos rest in Lithuania