Tax free in Lithuania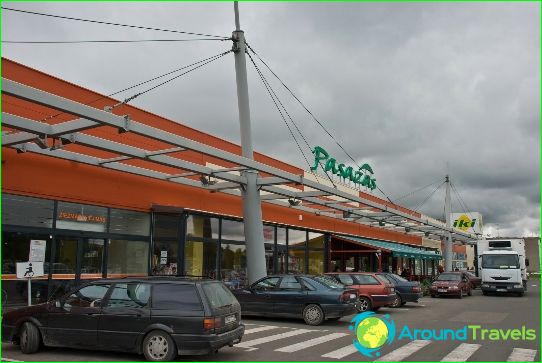 The right to a VAT refund is granted to citizens of states outside the EU over fourteen years. The VAT rate is 21%, but it will be refunded less the amount due to the nature of the calculations.
In order to take advantage of tax freeyou need to purchase the minimum amount was 38.01 euros. It should be remembered that VAT is refundable only if they are presented with new and unused products exported in the personal baggage.
In some cases it is impossible to take advantage of tax free
tax free system in Lithuania is not available with the purchase of several categories of goods:
Products for which the VAT rate is not equal to 21%.
Jewelry, coins, bars and gold tiles.
Tobacco products.
Alcohol products.
Goods, which are assumed to be installed in cars, ships and airplanes.
Petrol.
Lubricants.
SIM-card.
The goods whose export is permitted only after obtaining a special license.
Features of the use forms for VAT refund
As is known, the VAT return always involves the use of a special form, but it should take into account several important features.
On the form should be stamped customs officer. The form is of unlimited duration. It is mandatory to stamp should be put by Customs of Lithuania or another state of the European Union, and the deadline for this is three months.
In order to go through the procedure of using taxfree, you will need not only the form, but the original receipt or invoice. In this case the following data on the receipt of trade institutions should be indicated: name, legal address, the amount of VAT. Receipts and invoices must be attached to a single form, if they are received on the same day and in the same trade institutions.
VAT return Methods
In Lithuania, the tax free system, you can usedifferently. VAT refund can be obtained at the border. If you come back home on the train, getting cash at the border is impossible, but a stamp to be obtained at the point of the station, where customs clearance is carried out.
You can return the VAT applying toauthorized banks of Lithuania or his country. The funds will be returned to a non-cash method. To do so, specify the bank account and send a check to the specified mail address. To receive money need to wait about six weeks, at the same time for the service will be charged a substantial fee.
Photo