Lithuania Trains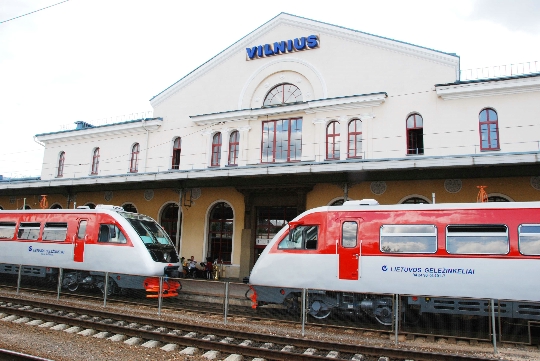 Lithuanian Railways form a dense network,which covers all areas of the country. Lithuania Trains - a convenient and fast transport. At small distances bus services more efficiently and quickly than rail.
Features of Lithuanian railways
The main routes of the country:
Vilnius - Ignalina - Turmantas;
Vilnius - Siauliai - Kretinga - Klaipeda;
Vilnius - Stasilos.
Train service on domestic routes Lithuanianalways at a high level. It is comparable to that of Russia and other CIS countries branded trains. Passengers are offered comfortable place in clean cars. Each car is equipped with outlets and bathrooms. According to the radio station names are announced.
The main station is located in Vilnius, Lithuania. It connects the capital with the cities located in different parts of the state. Suburban in Lithuania occurs via trains. These trains are equipped with soft seats and bathrooms. To overcome considerable distance, it is better to use the train, as the railway connection cover even remote corners of the country. For trips on short distances are great coaches.
Where can I buy a ticket
Buy a train ticket to Lithuania as possible before landing in the car or from the conductor. The latest version of the ticket will cost much more.
Rail transportation in the country are under thethe control of a public company Lietuvos Geležinkeliai or "Lithuanian Railways". The official website of the organization: litrail.lt. There you can get information about routes, places and discounts.
Passengers are offered places in different trainstype: express, electric trains, passenger trains. Buying return tickets the client receives a 15% discount. There are student discounts and group. The station ticket offices you can buy a special card RailPlus, which is designed for 1 year. It allows you to buy discounted tickets for seats in the carriages of the first and second classes. Tourists profitable to buy reusable travel. To plan a route passenger can take the help of 118.lt. site
As regards international flights, they are in Lithuanianot as popular as in other European countries. Direct communication is available with Warsaw, Moscow, Kaliningrad, Minsk and other cities. Trains international routes follow the main highway of the country: Kanan - Vilnius - Kybartai. In the Russian capital and Vilnius is a regular rail service. Passengers are offered a place in a compartment, reserved seats and CB-car.
Photo