Treatment in Lithuania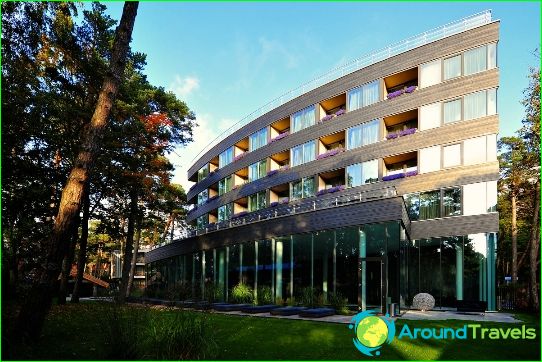 Lithuanian Resorts - a consistently high levelservice and medical skill, a mild climate and a set of therapeutic factors, based on which developed unique to combat a wide variety of diseases program. Each year, an increasing number of people willing to go for treatment in Lithuania - a true indicator of the successful development of medicine in the Baltic republic.
important rules
For treatment in Lithuania, whether clinicor resort, it is important to carry a medical history and the results of previous surveys and analyzes. Contact Lithuanian clinics can be directly through specialized websites. Another way to book a holiday and treatment - use the mediation of tourist companies. In any case, the patient is guaranteed quality services, comfortable accommodation, the selection of individual diagnostic and treatment programs and rehabilitation measures. Hospitals and health centers have a clear base rates for all types of services that are strictly enforced.
How to help here?
The first step in any republic clinicconducted a comprehensive diagnosis of the patient's health. Just having the data of laboratory and clinical research, doctors prescribe a disease or give recommendations for the prevention of their development.
Methods and Achievements
Local Health System is proud rightfullyLithuanian resorts. They take advantage of a combination of all methods of medical factors, which is rich in nature, and the latest achievements of Clinical Medicine:
Birštonas resort has a long tradition in the treatment ofdiseases of the digestive system, getting rid of dermatological and gynecological pathologies. With healing mud and mineral water sources are helping to strengthen the heart and blood vessels and remove inflammation in the joints.
In Druskininkai eliminate the diseasemusculoskeletal system, and the local peat mud work wonders and recovering from surgery and sports injuries. Endocrine diseases and diseases of the urinary system - also not a problem for doctors of Druskininkai resort.
Price issue
The cost of treatment in Lithuania seems quitedemocratic even patients with middle-income countries. Consultation highly skilled doctor will cost no more than 60 euros, and diagnostic tests of all systems of the body will cost from 400 to 600 euros, depending on the selected methods.
Photo