Activities in Macedonia with children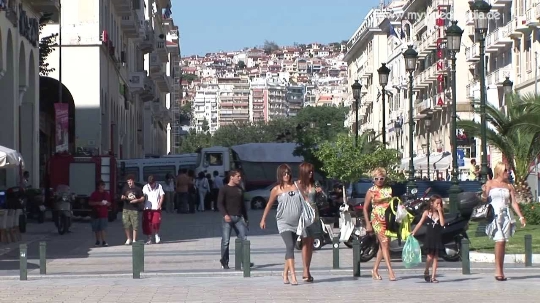 Former recently part of a large and fraternalfamily Yugoslav republics, Macedonia is only taking its first steps in the tourism field. A lot of it, of course, fails, in addressing other issues is not everything, but every holiday season in Macedonia with children is becoming more attractive for tourists from Russia.
"For" or "Against"?
The undoubted pluses trip to Macedonia can beinclude all the well-known Balkan hospitality and love for children. Each hotel or restaurant child will be given special attention, and any request of parents - made as much as possible. And "for" holiday in Macedonia will help the children to vote:
Excellent food, in which there is space and dairydishes, and fresh vegetables and juicy fruits and delicious desserts. At the same portions in every cafe in Balkan generous, but because it is possible to manage the hot plate or a salad for two with a toddler.
Not too much of the popularity of Macedoniatourism market in Europe - a chance to be out of the noisy crowds and see all the sights in a relaxed atmosphere. In addition, a small number of tourists is forcing Macedonians to keep the prices for all services at a very reasonable limits.
Unspoiled location - a real paradise forholiday in Macedonia with children of all ages. Mountains and lakes, parks and ancient sights - for walks and trips there are many routes. Given the small size of the country for a vacation, you can not rush to see the most important and interesting.
Not too intense flights betweenRussia and Macedonia does not allow to operate freely departure dates. A few charter flights from the Russian capital to the main resort town of Ohrid and Macedonia, or direct regular flight to Belgrade and transfer it to the local flight to Skopje - that's all possible options to get to the resort. Fly through Greece requires visas and additional costs.
Preparing properly
Going on holiday in Macedonia with children, it is importanthave a medical insurance policy in case of emergency. The criminal situation in the country, too, can not be called cloudless, and therefore the presence of a backpack or bag with reliable fasteners and care in public places - important rules for everyone who flies to Macedonia.
Photo