Resorts Macedonia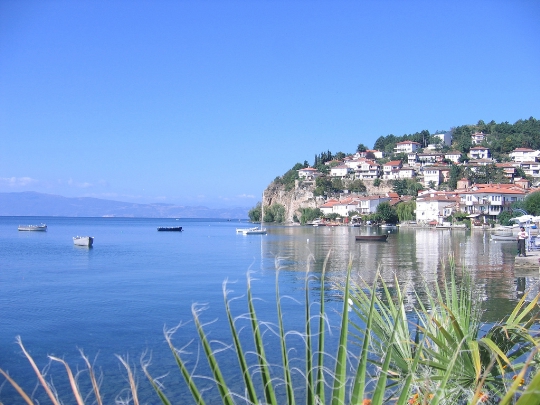 The young independent state of Macedonia -one of the most unexplored by tourists in the Balkans. Only recently, the country has started to develop tourism, but because fans any frills in terms of service and the latest modern hotels there is nothing to catch. Those who are at the forefront always puts the hospitality of the locals and the opportunity to enjoy the natural beauty of Macedonia resorts will appeal to the heart and once and for all. Clean rivers, high mountains, fresh air, and so far only a small number of "homo turistikus" - a definite plus in the treasury of the Balkan direction.
"For" or "Against"?
Discussing the pros tour in Macedonia, experienced touristsmention has visa-free entry for citizens of Russia for 90 days and relatively short flight. Direct delivery of Russian vacationers performed in Skopje weekly charters, but the regular flights is possible only through Belgrade.
Do not worry about the safety of and during the tour to Macedonia resorts. At observance of the elementary rules of behavior of the traveler hardly risks to get in a sticky situation.
Lake Ohrid
The main summer resort of Macedonia - Ohrid. On the shores of local lakes decided to sunbathe and swim, and a few dozen ancient Orthodox churches in Ohrid will not be bored a single day admirer of ancient Christian architecture. Churches build time is between the ninth and fourteenth centuries, and every temple in its own interesting and unique.
Macedonia sandy beach on Lake Ohrid. Their band is stretched more than three dozen kilometers. On the banks of the lake you can find hotels and resorts for every taste - from very inexpensive to quite respectable.
Rest in the beach resort of Macedonia impliesnot only sunbathing and swimming, but also active sports. Among the serious entertainment - yachting and sailing regatta of local importance, and those who suffer from seasickness, fun game of beach volleyball.
Not a single beach ...
Among other cherished tourist entertainmentthe summer resort of Macedonia - music festivals. Funniest passes on the shore of Ohrid in July and represents thousands of performances by folk groups. The significance of this event is so large that it is supervised by the UNESCO. Around the same time in Macedonia attracts theater groups from all over the Old World, to take part in the Drama Festival.
Photo