Education in Malaysia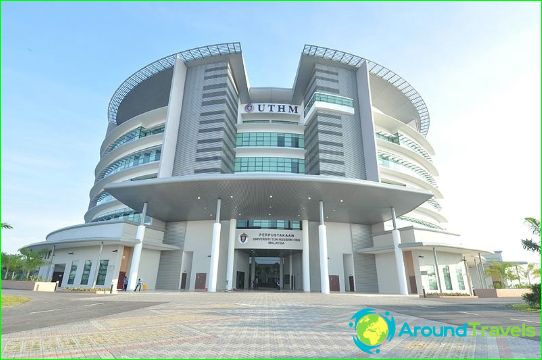 Malaysia - a country that is famous for its high standard of living while at the same time, low living and training prices. What are the advantages of education in Malaysia?
Low cost of training (2-3 times cheaper than in Europe or the United States);
The ability to study in English;
The presence of effective educational methodologies;
Teaching staff - specialists with internationally recognized qualifications;
Each student has the right to count on an individual approach to his training.
Higher Education in Malaysia
For admission to the Malaysian university must have a certificate of graduation from high school and be fluent in English (would have to be tested).
Education in Malaysia is carried out by type of program0 + 3, 2 + 1, 1.5 + 1.5, etc. Program 3 + 1 provides 3-year training in a college or university, after which students receive a bachelor's degree. A 2 + 1, you receive a bachelor's degree after a 2-year college program for foreign + 1 year of study in the country in which the program is accredited.
As the best private universities in Malaysia branches of England universities are open, Australia, New Zealand, by the end of the training the graduates receive diplomas of the head of the University of the country.
Wishes to study business can enroll inadvanced Taylor's University business school, after which you can get an Australian or British diploma (depending on the chosen study program).
In Malaysia, you can get a British education at an affordable price and in Westminster International College. Here you can learn such specialties as business, computer science, accounting.
English language learning
English can be learned in different languagescourses or center operating at Greencity University. You can not only learn and improve the language, but also to prepare and pass the IELTS-test.
Working while studying
Students while studying can earn money 20 hours a week. In addition, many universities allow their students to take a paid internship.
After receiving a diploma of higher education in Malaysia, you will have tremendous prospects and opportunities to obtain decent and high-paying jobs in the shortest possible time.
Photos schools in Malaysia