Holidays in the Maldives in July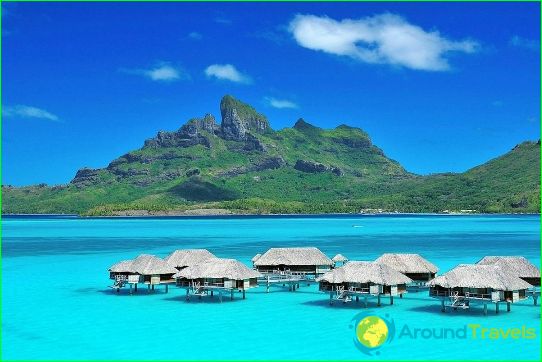 The turquoise waters of the Indian Ocean and the samehue skies, golden beaches and emerald palm trees - such a rich picture opens the eyes of any tourist arriving to the Maldives. Holidays in the Maldives in July - a return to the world of the forgotten paradise of pleasure, childhood experiences, opening up the wonderful world around them. High quality service and the romance of exotic deserted places near there.
Weather in the Maldives in July
middle, the summer belongs to the wet season. Monsoon Hulhang from the southwest bring rain, which may result in an hour, and may stay for a few days. Therefore, tourists arriving to the Maldives in July, should be ready for any change.
The water temperature for the same air (daytime) and water. Tourists need to use clear every moment to indulge in beach activities, and then go on a shopping tour or during inclement weather.
Only surfers are able to stay on the coast and wait for the "weather" when strong winds raise waves and allow people with surfboard to test their strength in battle with the elements.
independence Day
This holiday Maldivians celebrate together and beautifullyat the end of July. The main events take place in the capital, but the celebrations in one way or another are held at all resorts. In Male 'parade, which is attended by the national security forces, the streets are decorated with state symbols and colors.
Tourists can easily joinholiday, but to schedule a visit to any place you need to with caution, many of them will simply be closed. In addition, it should be remembered, Maldives - Islamic republic, tourists are allowed to behave relatively freely (especially in hotels and on the beaches). But during the holiday should wear dresses more closed.
to taste Island
It is well known that the Republic of Maldives hasmore than 1,000 islands, some of them are uninhabited, others are very well mastered by man. Some are so small in size that can accommodate only one hotel, while others have a chain of hotels and a developed infrastructure. These points are crucial for the tourists when choosing destinations.
Islands with long and wide coastline -an excellent choice for lovers of beach holidays. Secluded villa is suitable for honeymooners, older couples who dream of repeating romance relationship honeymoon.
Maldives - promo video
Photos holiday in the Maldives