How to fly from Mauritius to Moscow?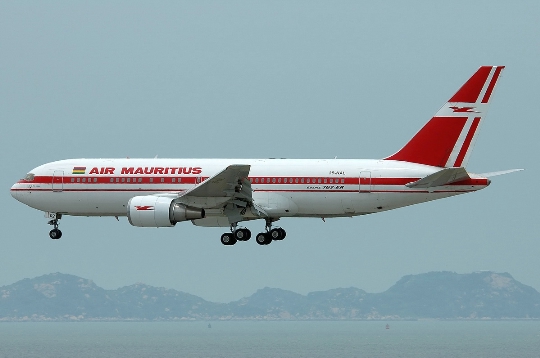 In Mauritius, you could go scubaswimming, enjoy the seven-colored dunes of Chamarel, catch tuna fishing, organized in the open sea, to stand on the edge of the crater of extinct volcano, visit the bird park, "Caselle", or perhaps a honeymoon or celebrate a wedding anniversary? But the holiday is over and it's time to think about the way back.
How to fly from Mauritius to Moscow on a direct flight?
Mauritius and Moscow shared the almost 8700 km, so the homecoming will take 10-12 hours. For example, with "Transaero" your journey will take 10 hours and 25 minutes.
Flight to Mauritius-Moscow will cost you around 45000-51000 rubles.
Mauritius Flight to Moscow with transfers
Since the non-stop flights from Mauritiusperformed not all year round, and especially not every day, then you can get to Moscow, using connecting flights to Milan, Frankfurt, Paris, Dubai, but in this case, the return to their homeland may take 15 to 33 hours. So, going to make a connection in Dubai ( "Emirates"), you can expect to be in Moscow after 16 hours in Paris ( "Air France") - after 28 hours in London ( "British Airlines") - by 18.5 hours , Frankfurt am Main ( "Aeroflot") - after 30 hours.
Select airline
When choosing the airline should pay attention tothe following carriers (with them you will fly on a Boeing 767-200, Airbus A 321, Boeing 777-300 and other aircraft), "Transaero"; "Air Mauritius"; "Emirates"; "Lufthansa"; "British Airlines".
Registration on a flight to Moscow Mauritiuscarried out at the international airport Sir Seewoosagur Ramgoolam, located 46 km from the island's capital (Port Louis), so it is advisable to take care of the transfer in advance, and even better - at a stage of flight booking.
Airport infrastructure allowstravelers use ATMs, to look into the duty-free shops, to satisfy hunger in food establishments. Important: You should keep in mind that the departure from the island to the airport travelers are charged a fee of $ 20.
What to do in an airplane?
Long lets flytravelers good night's sleep, read books, watch movies and think carefully about which of the relatives and friends to please souvenirs from Mauritius in the form of tea "Bois Chéri", exotic spices, rum "Green Island", napkins and tablecloths, decorated with Mauritian embroidery, electronics, leather products (such as a bag or purse from snake skin), models of ancient ships, manufacturing pottery, bamboo jewelery, coral and onyx.
Photo