Holidays in Mauritius in August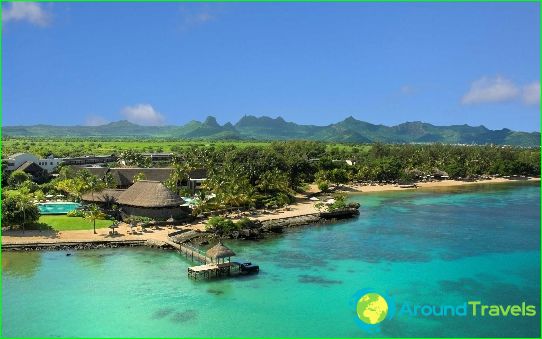 Those tourists who do not have strict requirements to the ideal weather conditions can safely choose holidays in Mauritius in August. Holidays will take place with little or no rain in dry weather.
At this time, a strong wind kicked off the island pampered tourists, so the dreams of peace and privacy pastime in Mauritius seem ideal.
ecology lovers will find a paradise andfantastically beautiful nature, surfers will get pleasure in the struggle against the wind and waves. But the divers should choose other destinations, or simply take a break.
Weather in Mauritius in August
In the southern hemisphere winter is in full swing. But do not be afraid of the cold winter and stock up on things, although light sweaters and jackets will not interfere. The dry and cool season, came to Mauritius, did not allow for a long time to relax on the beach, doing nothing. On the contrary, the relative coolness, the wind encourage visitors to take action, such as hikes, surfing, get acquainted with the wonderful nature of the island.
The temperature at +25 ° C, however, strongwind and cyclones create a feeling of coolness. For swimming is better to choose places that are on the leeward side in the resort areas of Tamarin or Volmar, is an appropriate temperature to +24 ° C.
Familiarity with Rodriguez
That is the name of the island is stillState who confidently holds the second largest after Mauritius. Rodriguez is surrounded by a coral reef. And here as well as on the central island, like hang out surfers of all kinds, they find ideal conditions for their amusements, namely strong winds, creating a high and long wave.
Another popular activity is in Rodriguesecological tourism. observation deck on the mount, having the name of a juicy lemon created for lovers of wildlife. With its magnificent views of the island and the infinite ocean. Tourists enjoy a familiarity with the mysterious world of the local caves Patat, reserve where turtles live. A trip to the neighboring islands will introduce the world of seabirds.
Spa-recreation
Not very good weather conditions in MauritiusAugust can be offset by various spa treatments offered by local hotels and clinics. Include health and anti-aging procedures, various massages, seaweed wraps, mud and mineral baths, and even aromatherapy.
Mauritius - recreation and tourism
Photos holiday in Mauritius