Holidays in Mauritius in October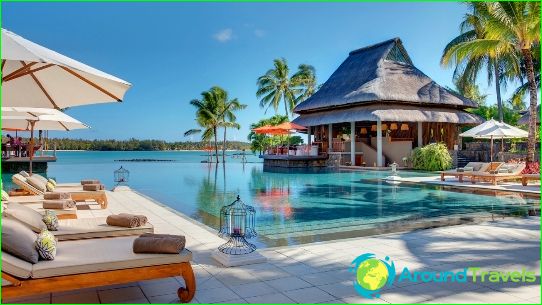 October - this is one of the driest monthsMauritius, so rest is able to deliver the best possible experience. The air warms up during the day to 32 degrees, and the night cools down to 20 degrees. The water temperature is about 25 degrees, so that everyone can enjoy a swim.
Holidays and festivals in Mauritius in October
In late October, the Mauritius begins one ofthe best and most well-known sports and entertainment festivals, called the Mauritius Kite Jam. This event is dedicated to kiting and surfing. The festival organizes Russian Kiting Association with the support of the Office of Tourism of Mauritius. The number of participants is more than 500, among them there are special guests, so that the festival promises to be an interesting and truly special.
Mauritius Kite Jam brings together athletes,businessmen and celebrities, fans of sports and healthy lifestyle. An interesting program allows everyone, regardless of their achievements, deep time. The program includes master classes surfers and kiters, yoga classes, wellness programs, tea ceremonies and hookah bar, film screenings that are held in the open air, beach parties. Each event allows an interesting and rich time, because it is focused on the particular world view and interests of all the guests of the festival.
How to make a trip to Mauritius in October?
Holidays in Mauritius in October can become saturated. How can you hold a long-awaited trip?
You have the opportunity to enjoy a beach holiday, because it is promoted by the surrounding nature, countryside and steady weather conditions.
Festival Mauritius Kite Jam, which is traditionallybegins at the end of October, it allows to take your time with the maximum benefit for themselves. You have the opportunity to take part in different workshops, closer to the discovery of the world of cinema and enjoy the beach parties. A friendly and welcoming atmosphere will harmonize its internal state.
You may want to think about the excursion program, because the weather contributes to long walks.
Mauritius - is one of the most unique countries in the world, and open it with the best hand possible in October, properly plan your trip!
Mauritius - recreation and tourism
Photos holiday in Mauritius