Mediterranean Resorts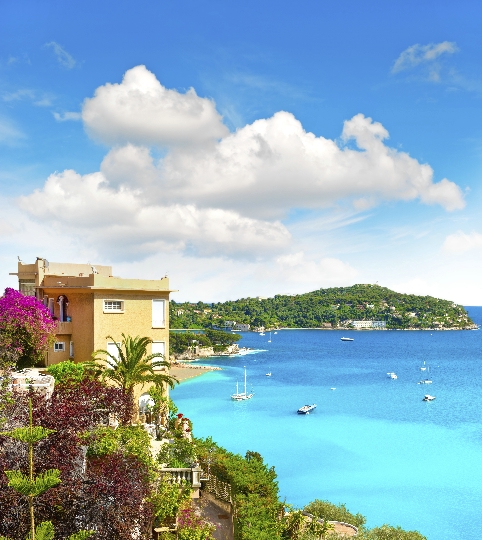 The most popular among Russian travelersresort region - is undoubtedly the Mediterranean. This year, millions flock to the compatriots in search of sea, sun and pleasant beach experience, the benefit to choose is from what - more than two dozen states offer their services to holiday-makers happy. All resorts are situated in the Mediterranean climate zone of comfort, their hotels are designed to suit every budget and taste, and the abundance of interesting excursion programs and active entertainment makes this region particularly attractive to curious travelers.
Nice bonuses
Choosing a vacation in the resorts of the Mediterranean, their guests can count on the many advantages and merits:
Hop on the vast majority of Mediterranean beaches less than five hours and docked on the road is not required.
Low fares quite democratic, and vacation here can afford to almost all categories of tourists.
The swimming season starts in the region in April-May and confidently continues until late autumn.
Local cuisine is ideal for adults and children, and a large number of natural products makes the diet is not only delicious, but also useful.
Most of the beaches in the resorts of the Mediterranean has the prestigious Blue Flag certificates for special cleanliness and environmental friendliness.
The presence of the Schengen visa allows guests to anyEuropean state to travel easily within the same trip in different EU countries. Some of the Mediterranean beaches, and all are available in the visa-free regime.
A huge number of options for interesting excursions allow to spend a holiday rich and informative and to diversify beach holiday.
All beach hotels offer a high level of service and comfort and are consistent with the stated star.
Two worlds - two continents
Eurasia and Africa - two continents, lappedThe Mediterranean Sea. When choosing a place for a vacation, travelers get a chance to plunge into a completely different culture and get to know the amazing legacy of ancient civilizations. The ruins of the ancient Roman amphitheatres and aqueducts, ancient Greek temples, biblical relics of the Middle East and the medieval charm of the old streets of the cities of the Maghreb - all can be accessible and close to the Mediterranean resorts.
Photo