A trip to Monaco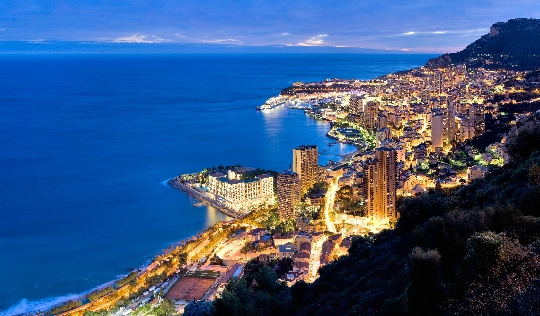 This is a truly dreamlike state becauselocals completely exempt from any taxes. But this life is luxurious to the obscene. And if you are ready to empty your credit card, then a trip to Monaco will help you with that!
general information
The transport system is not well developed in the country, due to a very small area. Monaco other countries associated railways, sea and air routes.
The most convenient way to get from the airport of Nice, and already from here to get to the country, take a bus, train or car.
water connection
Total in Monaco two ports: about Fontvieille; in the Gulf of Bay d'Erkyul. Steamship message is opened all year round. Exception - November-January.
Railway transport
The total length of railway tracks just 1.7 kilometers away. Monaco takes a train from France, Italy and Spain. With France principality combines high-speed connection.
Immediately Monaco can be reached on a miniature tourist train. By the time the journey takes only half an hour.
sightseeing bus
More recently, the country has a new way of traveling - a trip on a tourist bus. The car has no roof, allowing guests to enjoy the local beauty of the principality.
Total itinerary providedtwelve stops. Tourists have the right to go to any of them, and dwell in this place up to two days. Then again allowed to get on the bus and continue the journey. The total duration of the trip - about an hour. The route is laid with regard to show guests all the attractions of Monaco.
Public transport
Public transport is represented by: buses; escalators; Taxi. In total, the Principality has six bus routes. They connect the tourist areas, the train station, while the airport complex and Nice. The proposed timetables complied with particularly stringent. Timeframe - 10 minutes. If you need to get up to the street, located above, you can use one of the seven free escalators.
Taxi
To move on, you can use MonacoTaxi. taxi services are available around the clock. Only two large companies operate. The machine can be ordered by phone or take on specialized parking.
Car rental
The total length of the route in Monaco is only 50 kilometers. And if you want you can rent a car. standard rental conditions:
age over 21 years;
International Driving Licence.
The companies that offer rental services are numerous. Moreover, to move around the country by car is very convenient, because in the principality a great variety of spacious parking.
Photo