Airport in Ulan Bator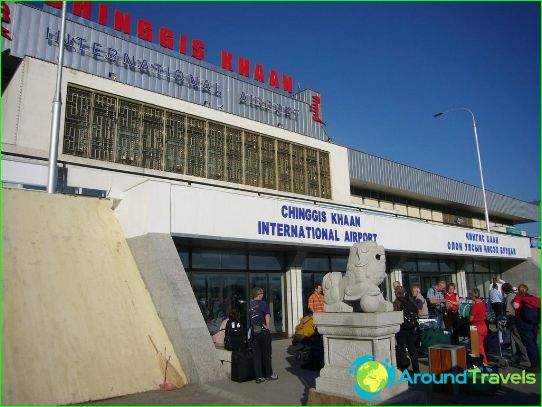 Khan airport serves the capital of Mongolia,Ulan Bator. The airport is located about 20 kilometers from the city center, near the Tuul river. Genghis Khan is the largest among the four airports in the country, for international flights. The main airlines operating from the airport - Aero Mongolia, MIAT Mongolian Airlines. Russian airline Aeroflot cooperate with airport and Yakutia. Accordingly, they provide air communication with Moscow and Yakutsk. In addition to Russian cities of Khan Airport regular flights to other major cities in Europe and Asia - London, Paris, Beijing, Tokyo and etc.
The airport has two runways, the length of which is 2000 and 3100 meters. Every year served about one million passengers and 4 million tons of cargo.
History
The history of the airport in Ulan Bator starts withbeginning in 1957. A year later, it began to be made from this first international flights in Irkutsk and Beijing. On a regular basis, flights began to be served only in 1961.
However, this time the passenger terminal could not properly serve passengers, its reconstruction held only in 1986.
The next significant event has happened since 1997of the year. After the revolution, the airport has received major funding from the Asian Development Bank, which were aimed at improving the quality of airport services. Thanks to these improvements, the airport received ICAO certificate. December 21, 2005 the airport was renamed and became known as Genghis Khan Airport.
services
Airport Ulaanbaatar is ready to ensure a comfortable stay of passengers on its territory. There are cafes and restaurants, which are ready to feed the hungry passengers.
Also at the airport there are shops where you can find various goods - souvenirs, gifts, drinks, etc.
For passengers with children have a mother and child room. Besides on the territory of the terminal equipped with special play room for children.
If necessary, you can buy the necessary medicines in a pharmacy.
For tourists traveling in business class, the airport in Ulan Bator offers VIP-hall.
Getting there
From the airport to the capital of Mongolia can be reached in several ways. The easiest and cheapest option - a bus. From the airport to the city there is a regular movement of buses.
Also, to any point in the city can be reached by taxi.
Photos Airport Ulaanbaatar