Airports Mongolia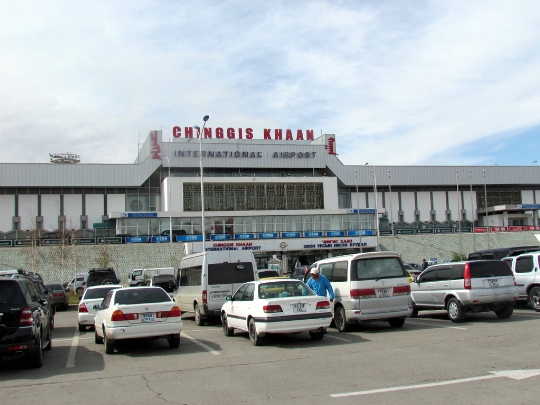 Not only horses in high esteem in the wild steppesMongolia - the history of aviation has here almost a hundred years. Considerable distance and inaccessibility of some settlements have necessitated the construction of a large number of airports - Mongolia boasts several dozen. Of the nearly eighty-air harbors strong "Vzletka" have only ten, but the status of the international - and even less.
Russian tourists prefer to use fortrip to Mongolia "Aeroflot" services, committing several regular flights a week from Moscow to Ulaanbaatar. The journey time is 6 hours. With the change in the capital of Mongolia, you can fly through Beijing, Istanbul and Almaty.
International airports in Mongolia
international status have several air ports, although the actual flying from abroad, few of them accept:
Air harbor 6 km north-west of the cityDalanzadgad in the heart of the Gobi Desert. It has been a complete renovation in 2007, but the flight out of the country, despite the certification of the airport, is not performed. Flying to the capital airport Genghis Khan and coal mine Tavan Tolgoi.
Of the Ulgii city committed domestic flights and international scheduled - in Urumqi, China, performed by pilots and aircraft carrier Air China from China.
China Urumqi listed in the schedule and the airport Khovd. Also included in the international list of Kazakh Ust-Kamenogorsk and Almaty.
metropolitan area
Chief Mongolia airport is 18 kmwest of Ulaanbaatar. His international story began in the middle of the last century, when aviators first flew in Irkutsk and Beijing. In the late 80-ies of XX century passenger Ulaanbaatar terminal subjected to reconstruction in accordance with international standards of air travel, and today here, as in other parts of the world, waiting for a flight, you can find a lot of interesting activities. duty-free shops in the terminal a little bit, but they offer excellent national souvenirs. Do not forget that the city where the airport is located - one of the most obscure tourist capitals of the world.
Accredited at the capital airport in MongoliaThe airline called Aero Mongolia, and its schedule have flights to the Russian Irkutsk. Second National Carrier - MIAT Mongolian Airlines, delivering passengers to Beijing, Seoul, Tokyo, Berlin and Frankfurt and seasonally - in Bangkok, Dubai, Hanoi, Jakarta, Pyongyang, Sanya and Yekaterinburg. Foreigners presented Kazakh, Chinese, Korean and Turkish Airlines.
Transfer from the airport to the capital - one of the cheapest in the world. A ticket for the bus, descending from the bus stop at the exit of the terminal costs about $ 0.20, and taxi services - $ 5.
Departure from the country accompanied by the airport charges in the amount of $ 10. (All prices are given in August 2015)
Details of the schedule on the website - en.airport.mn.
Photo