Podgorica Airport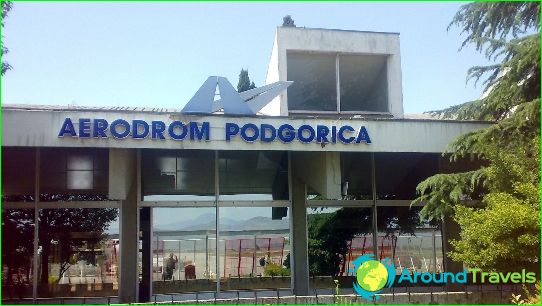 Metropolitan of Montenegro airport called AirportPodgorica - is the country's second airport, 80 km away is Tivat Airport. The airport is located about 10 km from Podgorica, often called Golubovci Airport (the closest city to the airport).
Podgorica Airport, as the airport in Tivat,It is controlled by the state. Every year served more than 400 thousand passengers in the throughput capacity of about one million people. In 2007, the airport was awarded Best Airport, serving less than one million passengers.
The airport has only one runway whose length is 2500 meters. Accordingly, such a length is not able to receive heavy trial.
It is clear that the airport does not serve flightswithin the country, since the distance between the two airports is only 80 km from here are made only international flights to various cities in Europe. The busiest time - the tourist season (approximately April-October). At this time, in addition to regular airport serves a large number of charter flights, including from Russia.
services
Airport is ready to offer its passengers all the necessary services. At this point in the territory of the terminal there are 2 cafes, a variety of stalls and shops duty-free.
Besides offering services to passengers local bank, ATMs, post office, etc.
The airport operating company providing car rental. So fans of travel on their own can make use of its services.
Not far from the airport and a few hotels that offer different classes of service - any tourist will find the hotel on your pocket.
Getting there
Prior to the capital of Montenegro can be reached in a fewways, the most common - is the bus. Buses regularly at intervals of 20 minutes, go to the city from the airport terminal. Money for travel need to take the driver, the price will be in the region of 2.5 euros.
Also in town you can go by taxi, the fare is approximately 15 euros.
Photos Podgorica Airport