Airports of Montenegro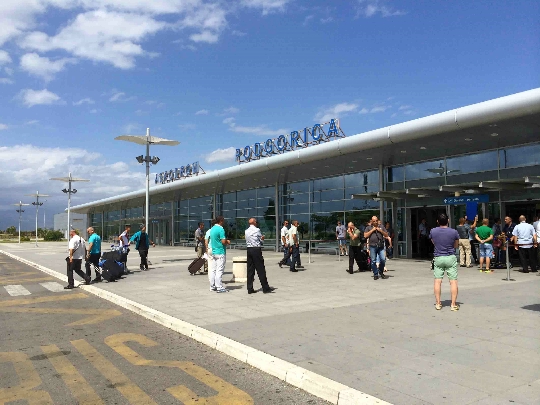 Developing rapidlyMontenegro tourist infrastructure becomes a powerful argument in favor of relaxing in this Balkan country. To get to the local beaches on the Adriatic coast, you just buy a plane ticket and land at one of the airports in Montenegro. Which one to choose? It all depends on where the proposed relaxation.
In Montenegro makes direct flights airline"Transaero", and with changes in Europe, you can fly on board Montenegro Airlines, Adria, Austrian Airlines and others. During the high season the beach from April to September, in addition to regular flights "Transaero" Russian travelers can avail the services of S7 Airlines, flies to Tivat.
International Airports of Montenegro
Planes world famous airlines landing at two airports in Montenegro, with the status of international:
The city in which the airport is Tivat,It is only four kilometers away from the passenger terminal. Tivat is chosen by those tourists who are sent on vacation to the beaches of the Bay of Kotor and Budva Riviera.
Podgorica Airport Golubovci is called. It is located 11 km south of the city, and they can use those traveling to the resorts of the Bar or Ultsinskoy Riviera.
Distance from the airport terminals to the popular resorts of:
From Tivat airport to Budva - 21 km to Petrovac - 33 kilometers from Kotor - a total of four.
From Podgorica Airport to Budva - 60 km to Ulcinj - 100 km, to Herceg Novi - 120 km, to Cetinje - a little less than 40 km to Petrovac - 37.
Tivat
The only passenger airport terminalMontenegro in Tivat was opened in 1971. He works from 7 am to sunset during the summer, and a graph of the terminal in the winter - from 7 to 16 hours. Late evening and night flights in Tivat there, and the city can be reached by taxi or shuttle bus. At the exit of the terminal at the intersection with the Adriatic highway is a stop, the price of travel in the same direction is from 2 to 3 euros depending on the company's carrier.
Check detailed schedule and get to know the list of services provided by the airport and on our website - www.montenegroairports.com.
Podgorica
The small international airport in Montenegro,located near Podgorica, he was awarded in 2007 the title of the best of its kind in Europe. Second modern terminal was built in 2006 and its infrastructure fully meets the requirements of high quality passenger service. Cafes and parking to help meet and see off to pass the time, and duty-free shops fully satisfy the demand for Montenegrin souvenirs.
capital airport operates around the clock and for a peaceful passage of the check-in is enough to come to the terminal 2 hours before departure.
Additional information is available on the website - www.montenegroairports.com.
Photo