Airport in Budva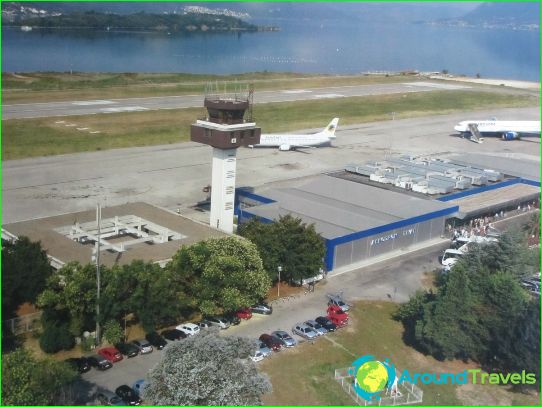 Tivat - Montenegro International AirportLocated between the resorts of Kotor and Budva, in the vicinity of the eponymous town of Tivat. Locals call the air jetty "Gates of the Adriatic. Every day for a year are sent from here to Belgrade flights and 2 times a week - at Domodedovo. The airline operates during daylight hours and is focused mainly on charter flights service.
The structure of the airport became an artificialrunway length of 2.5 kilometers, capable of take aircraft takeoff weight to 170 tons. Budva Airport cooperates with 20 airlines of the world, among which are included Russian airlines «Aeroflot», «S7 Airlines», «Russia». The small airport has a little more than 10 check-in counters, so the season is accumulate a sufficiently large number of people. However, its turnover of about 500 million passengers per year.
History
The first passenger flight to Tivat has been madein May 1930. His passengers were a total of 9 people. These were the organizers of the trip, five journalists and the driver. This marked the beginning of the development of aviation in Montenegro.
Tools and Services
In addition to providing standard servicessafety, in the territory of the passenger terminal there is a small number of duty free shops and a small cafe. For of VIP-passengers offers several superior rooms on 8 and 11 seats, as well as a meeting room with the provision of office services, and wireless Internet.
On the whole territory of the airport provided by voiceand visual information on the movement of flights operate referral services in several languages, including Russian. On the territory of the terminal has offices of various airlines in the world and the cash ticket sales. In the event of loss of luggage, it offers its services to passengers lost and found, which can be contacted by phone, via the Internet or seek personally.
For passengers with reduced mobilityopportunities available special equipment and individual services to meet, support and landing on the aircraft. If necessary, special transport is provided.
Transport
From the airport in the town of Budva and Kotor, as well asother nearby towns there is a regular movement of buses. Their services offer passengers the service of urban taxis, which can be ordered by phone or at the counter in the territory of the passenger terminal. In addition, many hotels for its guests bought special transfers.
Photos of Budva Airport