The streets of Budva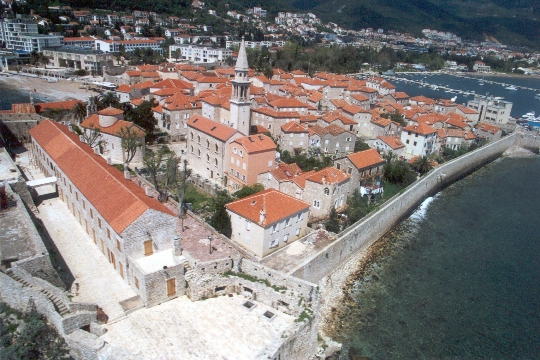 The city-resort of Budva is one of the oldest inMontenegro. Founded more than 2500 years ago, he has successfully lived up to our days, which makes it a unique monument of history. The favorable location of the city provides a constant flow of tourists, who are primarily attracted to the wonderful beaches, historical monuments and classical Mediterranean architecture. In addition, in this city is very lively nightlife, so Budva streets crowded both day and night.
In order not to lose time in vain, it is better to walk on the main streets. They cross the city almost throughout the area, so getting lost in a tourist is unlikely to succeed.
put Yadranski
Yadranski put or the Adriatic road,It is an extension of the international road, so traffic is always very lively. There are numerous hotels, restaurants, hotels and nightclubs. Also on this street at any time of the day you can catch a taxi, which dovezёt tourist at the right corner of Budva.
Slovenska Obala
Slovenska Obala, or Slavic Boulevard - isthe second main street of Budva, but unlike the Adriatic roads it is completely pedestrian. And because of this Slavic boulevard full of all sorts of cafes, restaurants, taverns, pizzerias and fast food. So you can always tasty and filling meal. Also, there are nightclubs and amusement parks, so Slavic boulevard is never empty, and the nightlife is no less active than the day.
Waterfront Budva
This place is ideal for leisurely walks andcontemplation of beautiful city landscapes. However, lovers of active holidays will also be satisfied, because here you can always rent a boat and go on a little voyage. In addition, here they dumped their catch fishermen, so if you want you can visit one of prostetski seaside restaurants and taste the freshest seafood. In such places often posted signs describing today's catch, and the client can choose from which will be prepared by its breakfast, lunch or dinner.
put Mainskaya
Not the most interesting for the tourist route, buthere is the best accommodation in town. This quiet and secluded area located just a few minutes' walk from the beach and is just perfect for relaxing after a night of amusement.
Photos of Budva streets