The trip to Montenegro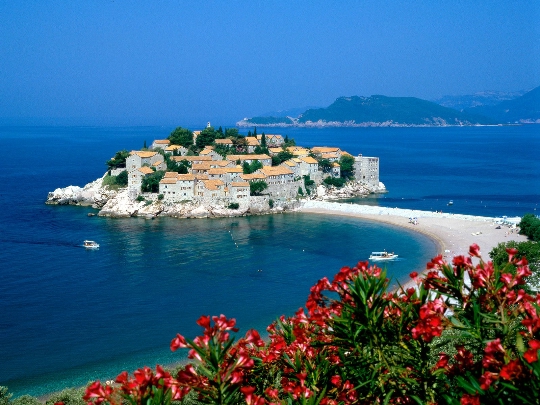 The trip to Montenegro will be an unforgettable journey, both for lovers of simple beach holiday and wanting to get the adrenaline, climbing on the rocks and engaging rafting on the local rivers.
Public transport
Montenegro is relatively smallarea. That is why a special variety of the country's transport is no different. The most common option - bus. Only they can get to a remote part of the country. But while the road network covers the whole of Montenegro, and the highlands are not an exception.
In the country there are a few large companies,engaged in long-distance transportation. Sending buses carried the bus station. Conveniently, buses leave almost all the settlements, which are found on the route. there is a stop, if necessary "on demand".
Motion Graph observed quite strictly. At each stop hanging schedule, which indicates the passage of a transit flight. Tickets, if you want to save money, you need to purchase in the stalls. Buy them can be and from the bus driver, but it will cost twice as much.
Regular bus services have exclusivelylarge cities such as Podgorica. State vehicle fleet can be called satisfactory. The transport involved and new cars, and quite battered bus. But for long-distance routes are the only new buses come equipped with air conditioning.
Taxi
In addition to fascinating walks through the cityyou can ride a taxi. Parking near the hotel you will find, interesting tourist destinations, major shopping centers and beaches. Taxis can be ordered by phone or take in the street. The average price of a trip around the city is approximately 4 euros.
If desired, you can go by taxi in another city. In this case, the price will depend on the distance, and equal to 10 ... 50 euros.
Besides the official taxis in the cities work and private cabs. Price directions have slightly lower. But to use their services is only on the recommendation.
Railway
Railway communication is not developed in the country. If you decide to go on a journey by train, then only one route - Bar - Belgrade, capturing Podgorica, Bijelo Polje, Kolasin and Mojkovac.
Every day, four staff sent one ofthem at night. During the summer, the number of trains increased. Despite the fact that only one route, the road trains four categories: Express; fast; speed; passenger. There are also first-class carriages and ordinary Compartment.
Air transport
Domestic flights in the country do not. Airports only take international flights.
Photo