Rest in Montenegro in March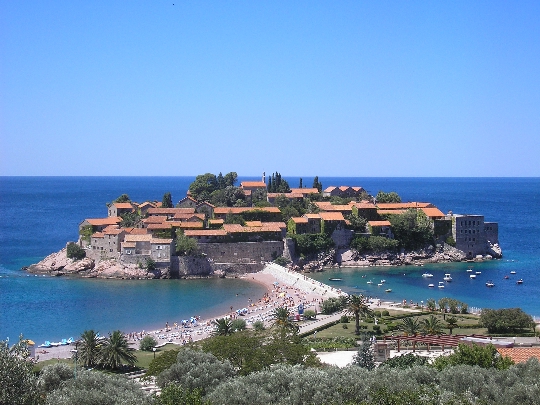 On the ideal conditions of rest in the resortsMontenegro all have long well known. However, you can discover the country with a completely unknown side. One has only to choose to travel in time and surrender to the power of local legends. The most suitable for this will rest in Montenegro in March, when before the opening of the high season have to wait and wait. But the country's attractions can be enjoyed at any time.
Weather March
As well as all over Europe, in Montenegro, spring is coming, and demands a broad road. March days, one after another, filled with warmth all around, and even a night cooling is not so felt in February.
Temperature took a fancy bar in the daytimemark +16 ° C, in a few days +22 ° C, at night slides to +9 ° C. Unfortunately, on the coast the temperature is far from comfortable, and even the most daring tourists choose only air baths.
The air smelled of spring, and it means,freshness, greenery and scents of the first flowers. Toward the end of March, tourists will be able to enjoy the already heralds of spring, delicate daffodils and tulips. And fruit trees bloom, covered with fluffy snow-white caps.
Season sales
Since the bulk of tourists yetpack bags, the prices of goods in the Montenegrin stores are low. Therefore, the first swallows, guests of the country, have time to carry out a thorough shopping at average prices, and in the absence of the crowd of competitors.
In addition, due to the end of the winter season begins updating of assortment and sale of warm clothes. Because there is a good chance to dress up to the warm season.
Ostrog monastery
For the first time after seeing this grand architecturalconstruction, many of the tourists do not believe that the erection of such a miracle were applied only to human hands, and there were no intervention from above. Monastery found a secluded place in the mountains between the towns of Podgorica and Danilovgrad. You can get here on a personal or rented car, but only if the wheel is a very experienced driver. So how to overcome the narrow winding serpentine roads not everyone can do.
It is best to take advantage of an organized tour, accompanying guide is already on the way to tell a lot of mysterious legends.
Once appeared in local cavesHermit monks, whose purpose was - to get away from worldly blessings and temptations. Later formed monastery operates now. The people worshiped a par with the famous Mount Athos and shrines in Jerusalem.
Interestingly, in the monastery there are pilgrims -not only Christians (Orthodox and Catholics), but also Jews, Muslims. The monastery complex is divided into upper and lower, each have their own churches and attractions. The ark, in which the relics of St. Basil of Ostrog, does not stop the flow of healing the afflicted.
Photos holidays in Montenegro