Rest in Montenegro in November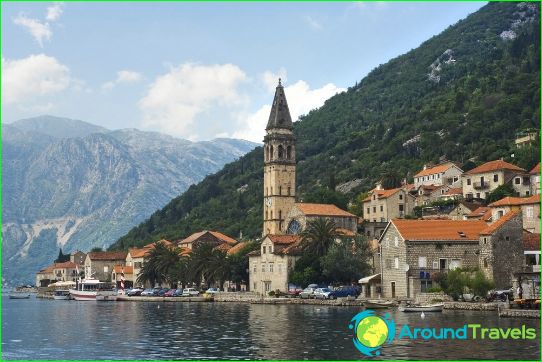 November refers to the low tourist seasonin Montenegro, so you can save on a trip. At the same time, you will notice several benefits of rest. First of all, you will appreciate the warm weather. The average temperature in Montenegro is + 17C during the day and night + 8C. Water keeps the temperature at about + 17C, but despite this, the swimming season is already closed.
You can enjoy the warm and sunny days. However, you should prepare for the fact that in Montenegro in November, there are light rains and the umbrella is still useful. In mountainous areas usually cooler here all there are snowfalls. Weather conditions in Montenegro in November, contributes towards an interesting tour of rest and enjoyment of cultural activities.
Holidays and festivals in Montenegro in November
Compared with the other months of the year, Novembercultural life fades. Holidays and festivals are not as many as we would like. However, you can still arrange a fascinating cultural leisure.
International TV Festival in Bar. The festival is a kind of "television show achievements." Participants are many large television companies. Participants should note BBC, RAI, FR3, ZDF. The festival awarded the Grand Prix and handed special awards in different categories, among which should be noted reportage, documentaries and the best environmental films.
Autumn Festival in Moykovtse. This event is one of the most important in Moykovtse. Autumn Festival allows viewers to evaluate the latest achievements of the Montenegrin and foreign cinema.
Meeting under the old olive tree in Bar. This festival represents the literary festival, which is dedicated to children's creativity. The program includes books and poetry collections presentations, exhibitions of creative works, the authors of which are children. Most of the activities carried out near the ancient olive tree. Many tourists and guests noted that the event develops the aesthetic perception of the world and reinforces the desire of friendship between all people.
29 and 30 November in Montenegro celebrate the Days of the Republic.
In November it begins actively preparing for Christmas, so you can enjoy the magical atmosphere. Rest in Montenegro in November will be remembered as a wonderful, fabulous event.
Photos holidays in Montenegro