Rest in Montenegro in October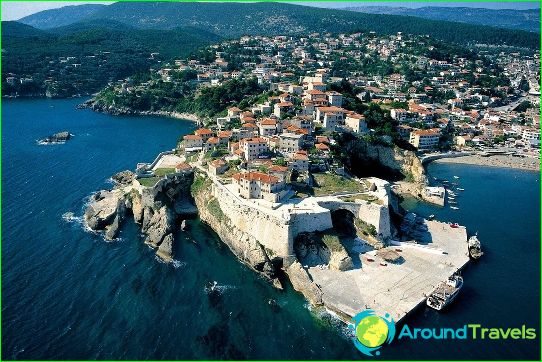 Weather conditions in Montenegro in the second halfOctober beginning to deteriorate rapidly. It should be prepared for changeable weather and every morning it is desirable to study the weather forecast. Despite the fact that autumn is already felt, until mid-October warm clothes in large quantities not need to take with you.
The first two weeks are pleased pleasant weather. During the day the air can be warmed up to + 22 + 25 degrees, and in the evening can be cooled to + 15 + 17 degrees. Rains are usually short-term, but just in case you can take an umbrella with you.
In the second half of the month the weatherstarting to become similar to the average European autumn. The amount of rainfall increases, and the rains come again in three days, and their character becomes intense. In southern cities, the air can be warmed only to + 12 + 20 degrees, and in the north will be 1 - 2 degrees colder. In Cetinje day can be + 17C, and at night - not higher + 4C. In mountainous areas, need a warm jacket, because fluctuations in temperature is + 6 ... + 12C, and rainfall was voluminous.
Holidays and festivals in Montenegro in October
In Budva taken hold Shiruna Day. This holiday is celebrated more than 40 years and is characterized by national traditions. The main celebrations take place on the Old Town Square, which is becoming a platform for entertainment. Anyone can try the beer and wine, mackerel, which is prepared on the grill in the open air. The holiday also includes an unusual competition.
Fans of sports can witnessPodgorica marathon, which is held at a distance of Podgorica - Danilovgrad. The event includes various activities focused not only on the participants but also to the spectators.
Fans of jazz music can attend the festival in Beshkiche.
Prices for tours to Montenegro in October
Savings may reach 35% - 45% compared withthe summer months are high season. Rest in Montenegro in October could be interesting, so take advantage of this opportunity to spend time interesting and rich!
Photos holidays in Montenegro