Rest in Montenegro in September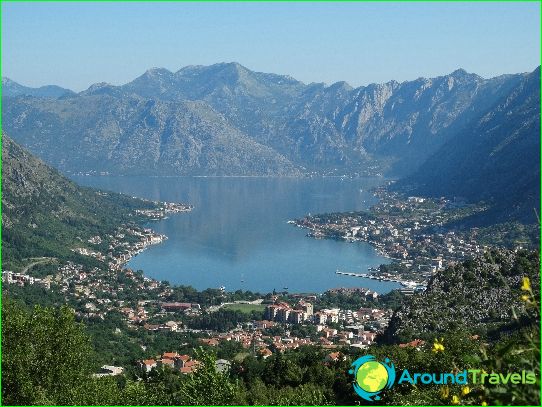 Montenegro - a country located in the southBalkan Peninsula, which causes a very mild climate. The first two weeks of September are in fact a continuation of the summer season, because people can enjoy the warm and sunny days.
Temperature readings are still encouraging. In Zabljak and Kolasin, mountainous areas, the afternoon air warms up to +15 ... + 18 degrees in the evening - to +8 ... + 10 degrees. The month may be seven rainy days. In Podgorica and Becici daytime temperatures can reach + 24 ... + 27C, but the night cools down to + 14 ... + 18C.
September - this is the last chance to enjoy the special warmth in Montenegro.
Holidays and festivals in Montenegro in September
Rest in Montenegro in September, is able to please the interesting and special holidays. Events are not very many, but all the same cultural leisure may be saturated.
In Niksic held "Days of Culture", which includes its own theater program, literary evenings, performances of folk artists.

In Niksic Beer Festival held in September, known as Septembarski dani piva Niksic.

In Budva you can visit the fish festival "Days Sirun". All visitors can try dishes made of different seafood and a pleasant surprise special taste.
Fans of sport can come to Budva to see the tennis tournament, known as the Montenegro Open.
Fans rejoice Sports Cup Andriatiki Parachuting. This event is held in Herceg Novi.
You can visit Montenegro in Septemberoutdoor jazz festival. The event Jazz festival Herceg Novi has attracted many people, in fact, this festival becomes a unique opportunity to see the teams from Europe. Decorations are the walls of an ancient castle, which underlines the special atmosphere.
In Sutomore held gathering of bikers "Motoriyada" annually.
Fans can visit the cinema at the festival Mojkovac Mojkovacka filmska jesen. The event come the best actors, directors republics of the former Yugoslavia.
Prices for travel to Montenegro in September
Up to 15 of September decline in prices takes place on 10 - 20%. In the second half of the month it is already possible to save 25% - 30%, compared with the summer season which is high.
Photos holidays in Montenegro