The population of Montenegro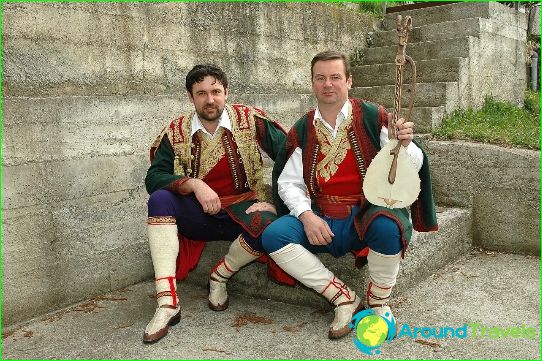 The population of Montenegro is more than 600,000 people (the population density is 50 people per 1 square kilometer).
National composition:
Montenegrins;
Serbs;
other people (Albanians, Bosnians, Britons, Germans and citizens of CIS).
Mainly live in Montenegro Montenegrins and Serbs. In addition, there live Greeks, Croats, Russian, Roma and Albanians (inhabit Ulcinj area) and Bosnians (inhabit the north of the country).
The official language - Montenegrin, and are officially used Serbian, Albanian, Bosnian and Croatian.
Big cities: Podgorica, Cetinje, Budva, Pljevlja, Niksic, Berane, Herceg Novi, Bijelo Polje.
Most of the inhabitants of Montenegro (75%) are Orthodox, the other - Islam and Catholicism.
life expectancy
Female population on average live to 76 and men - up to 72 years.
Montenegro health system is very well developed, but the health service in the country is fully paid. The main cause of mortality - smoking: the number of smokers in the country is 32%.
Before the trip to Montenegro it is expedient to dovaccinated against diphtheria, hepatitis B, encephalitis. As for tap water in Montenegro, it is chlorinated and relatively safe for health, but it is better to drink bottled water.
Traditions and customs of the inhabitants of Montenegro
Montenegrins - friendly, welcoming and hospitable people. Despite the fact that Montenegrins like to bargain, buyers, usually, they do not give light weight and will not be counted.
The basis of the Montenegrin society constitute clansrelating to both the generic and territorial jurisdiction. And clans in turn are divided into brotherhoods, in which are united only blood relatives.
Like any other nation, the Montenegrins are not indifferentfor the holidays - they love to sing and dance. Montenegro still alive tradition of dance oro (Montenegro dance). The essence of the dance: going round, consisting of men and women, one of the participants should go to the center and to portray an eagle in flight (the other participants at this time singing). After that dancing should succeed each other, or even to form the second tier, climbing on each other's shoulders (it all depends on the mood of the participants).
Going to Montenegro?
do not rush the locals: they are used to a quiet and measured pace of life;
the country is forbidden to photograph some of the objects (ports, military and energy facilities): this will indicate special characters with a camera crossed;
If you are invited to visit, be sure to bring a gift (here is not accepted to go to visit empty-handed).
Arriving in Montenegro you can get acquainted with the peace-loving, kind and positive citizens of this wonderful country.
Photo