Sea Montenegro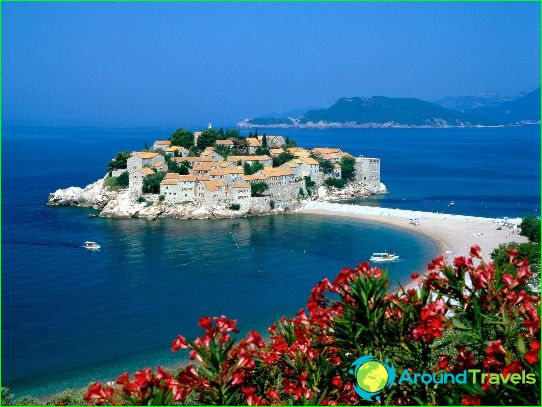 On the Adriatic coast of the BalkanMontenegro is a small peninsula, which in recent years have chosen for a beach holiday tourists who prefer to stay in harmony with nature and comfort if not perfect quality, but for modest money. For them the main thing - the sea and its beaches of Montenegro, and graciously accepting the fans of the traditional deck, and nudists.
When asked what the sea in Montenegro, its inhabitantsproudly answer that it is one, but - Adriatic. It is part of the Mediterranean Sea and is a semi-enclosed waters, which gave the name of the port of Adria, which was located in ancient times at the confluence of the Adige and Po rivers.
Beach holidays on the Adriatic
The swimming season starts here in early May,when the water in the Adriatic is heated to 20 degrees. In July, the thermometer rises to 26 degrees. The last tourists leave the beaches in October, covering the famous "velvet" season. In Montenegro, often blowing breezes, bringing a refreshing coolness of the sea and sunbathing making enjoyable and effortless.
The beach line stretches along the coast for more thanseventy kilometers. There is a place for recreation and fans of the sandy cover, and those who prefer small pebbles. In the northwestern part of the Adriatic Riviera in Montenegro built artificial beach decks in the form of concrete platforms. This distinguished resort of Tivat, Bar and Igalo. Here plots reclaimed from the shore rocks and are located in the cozy coves and hidden from the winds.
If the vacation in Montenegro is held on the hotel's beachthe highest category, chairs and umbrellas are included in the list of free options. But the rest of the tourists can get a beach service only paying for their rent.
Interesting facts about the sea in Montenegro
In honor of the Adriatic named the asteroid, which was discovered in Pula.
At sea, home to rare and endangered monk seal.
The deepest areas - up to 1200 meters - located in the south-eastern part.
On the question of what the sea washes Montenegro, its people often respond that same blue. The color of water in the Adriatic is indeed very bright, but because the sea is particularly beautiful in the photographs.
In Montenegro, local fisheries, and the main types of produced fish are sardines and mackerel. These and other seafood is best to try right on the seafront in local cafes and restaurants.
Photo Coast of Montenegro