Where to rest in Montenegro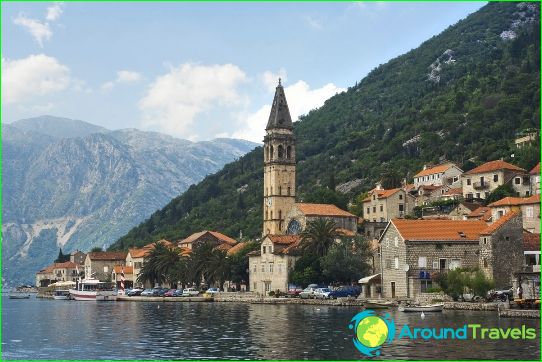 Tourists who have visited once on holiday inYugoslavia and decided to spend their holidays in Montenegro (the country - part of the sunk into oblivion Yugoslavia), are incredibly surprised. And not without reason. This small and young country (independence was obtained only in 2006), of the depressed region of the former Yugoslavia has become the largest and a popular destination for tourism and recreation. And if you ask the tourist at least once visited this incredibly beautiful region, where better to relax in Montenegro, a variety of answers will amaze. It is really quite a complex issue. Which is better - the sea or the mountains, huge pine trees or olive groves, the bays or wild rivers? Every tourist in Montenegro can get exactly the holiday, which he most liked.
Singularity - a distinctive feature of holiday in Montenegro
Unique is the very territory of Montenegro. It can be divided into three zones - coastal, central and east, with its snow-capped mountain peaks. In what other country in the world, you can sunbathe in the summer on the beach and in the afternoon to go to the Alpine Skiing Resort? In Montenegro you can. Every year, the attractiveness of this country resort for beach lovers is becoming increasingly apparent.
Rest in Montenegro: choose according to their needs
One of the most popular resort towns onBudva is considered to be. This place is perfect for young people. After all, the city is famous for its bustling nightlife in the many bars, restaurants, discos, clubs.
The town of Kotor - for lovers of quiet family holidays and excursions admirers. This place is probably the champion attractions. And the prices are very affordable.
Those who are not attracted to old, but who love sport and active recreation, should be sent to Becici - the city with the most modern buildings in Montenegro.
Lovers of luxury and comfort, it is imperativevisit St. Stephen. Previously, he was a fort designed to protect the coast from pirate attacks. When fully preserving the architectural forms, its premises converted into luxury hotels that can cater to the most demanding taste.
Fashionable in recent years has become ski resorts in Montenegro, such as Kolasin or Zhalyak.
In Montenegro and a place for fans of the fullmerging with nature without any conditionalities: the country is famous for its nudist beaches. In some towns (for example, on the island of Ada Bojana) can appear naked not only on the beach but in any public place - in the restaurant, on the playground, tennis court.
Photos holidays in Montenegro