Education in Morocco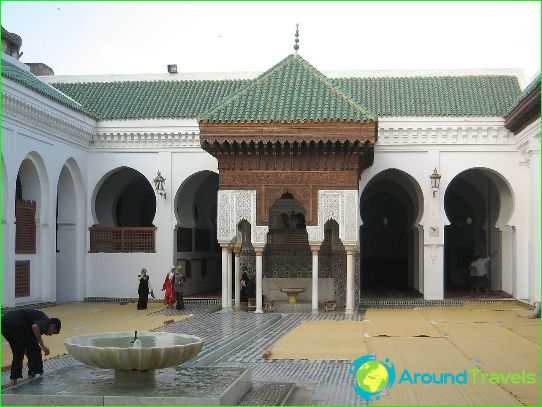 Today it is urgent to receive not only European but also oriental education in the Arab countries. Why is education in Morocco is so popular?
Affordable tuition fees;
The ability to master the popular specialties (medicine, engineering, business);
The ability to learn multiple languages ​​(French, Arabic, English, Spanish).
Higher Education in Morocco
To enroll in a Moroccan university, to get a bachelor's degree, but for admission to a technical college is enough to finish high school and pass a special test.
Higher education in Morocco is based on threemain stages: bachelor's programs provide training, designed for 6 semesters. After 2 years of study the students are awarded a diploma certifying the acquisition of knowledge in the general sciences or diploma development of vocational and technical sciences (all depends on the specialization). And after 1 year of training the graduates are awarded a Bachelor's degree. Wishes to continue their studies can enroll in a master's degree (bachelor's degree received, should be studied 4 semesters) and PhD (3 years of study at the master's database).
You can enter the prestigious university of the country -University of Mohammed the V, to master high-level law, medicine, science and humanities. You can enroll in university Karaouine in Fez - the oldest center of Islamic studies.
Arabic language
Using language courses in Moroccoyou can not only learn the Arabic language, but also to get acquainted with this unique country (learn traditions, customs, way of life of local residents). For example, you can use the program allows you to combine the study of the Arabic language with an unforgettable vacation in Rabat.
All teachers are highly qualified professionals and native speakers.
You can enroll in Language for language learningInstitute of the Arab language in Fez: university building - a villa in Moorish style, which is surrounded on all sides by palm trees and olive trees. There is a library, video and audio tapes for self-study, a computer room (with Internet connection).
After finishing studies in universities inMorocco, you can be sure that you will have a deep and comprehensive knowledge, as well as a good level of training in theoretical and practical terms.
Photos schools in Morocco