Morocco Resorts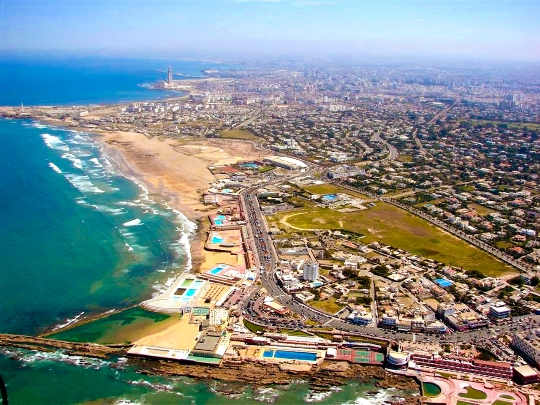 In a country famous heroes series and acquaintancesall from childhood bright juicy oranges have a lot of interesting things. Bedouin herding goats here in the trees, in the local hamam simply turn back the clock and return the beauty and youth, on the Atlantic coast surfers catch the perfect wave, and on the slopes of the Atlas, in spite of the hot breath of the Sahara, even skiing. However, the main charm for the traveler who wants to warm their bones on the golden sand - beach resorts in Morocco, where exotic quite successfully combined with civilization and Eastern traditions do not compete with European etiquette and habits.
"For" or "Against"?
The list of arguments in favor of relaxing resortMorocco and are not very long flight, and reasonable prices, and a high level of tourist services in hotels and restaurants, and a rich ekskursionka, which, at times, so lacking in the other beach resorts. But the holiday in Morocco has its own peculiarities, what the traveler should know in advance.
Beaches in Morocco resorts, located on theAtlantic coast, famous for the waves and winds. Do not get too comfortable here may seem to travelers with small children, because entry into the water in this weather is unsafe.
Hotels in Morocco are not always correspond to the stated star, but because by choosing low-cost options, it is important to be prepared for some shortcomings of the service and equipment.
Choosing a time to travel to one of the resortsMorocco, it should be noted that Muslims in the country. Activities during the month of Ramadan may not seem too comfortable due to some restrictions. However, the hotel guests will not experience any problems and limitations to be encountered only on city streets.
Always in the TOP
The most popular resorts are located on the Moroccan Atlantic coast and 170 km from each other:
Medieval Essueyra keep the old Medina,where the winding streets are intertwined in a tricky maze, the output of which is always ready to suggest local children. Here you can buy spices and oriental fabrics, fragrant olive and outlandish leather handbags handmade. On the beaches of this resort like Morocco dwell surfers, it is here, and you can catch the right wave to feel like a bird.
Agadir is called the city of white stone. A few decades ago it was destroyed by an earthquake and in place of destroyed neighborhoods grew modern hotels, spas, restaurants and golf clubs. More than six kilometers stretch ocean beaches of Agadir, where you can enjoy the full holiday in a fantastic ancient Morocco.
Photo