Trip to Morocco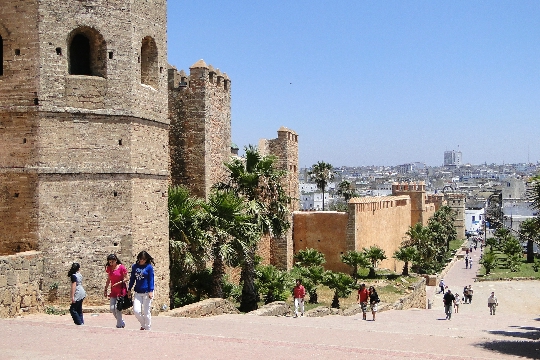 A trip to Morocco will give you not only a nice beach vacation but also an excellent excursion.
Railway transport
Railways have in the north and in the central part of Morocco. The total length of tracks - about 2 000 kilometers.
Trains run along the following route: Marrack - Casablanca; Fez - Tangier; Fez - Oujda.
Visits take place in a comfortable environment. Moreover relatively inexpensive.
In total in the country, there are three categories of trains: the classic train; comfortable; speed comfortable (designed for long-distance travel, have a buffet) ..
Aerosoobschenie
In the country has 12 airports receiving international flights. In addition, in different cities of Morocco has more than 40 facilities serving domestic flights.
Public transport
Bus routes and have an extensive network covers all settlements of the country. Buses run on schedule and be sure to have your air conditioning system.
The price of tickets is not high. To buy a ticket, you must apply to the special office. If the landing takes place in a small town, the payment is made directly to the driver of the bus. Trucking and engaged public and private companies.
City bus, which is represented by public transport in urban areas is almost always crowded.
Cars
The best way to tour Morocco. The roads here - one of the best in all of Africa. All highways are paved, there are detailed route signs. A visit to the Medina by car is forbidden, but problems with parking space in the country is not.
Drivers very clearly observe the traffic rules because fines in high country.
Taxi
In Morocco, you will find two types of taxis: the city; long distance.
The most comfortable are considered Petit taxi. They carry up to three passengers. Find a taxi on a special parking lot. Petit taxi can be used as a car with a personal driver, but in addition to the meter reading will have to pay and wait time.
If you plan a trip to another city, you need totake the Grand taxi. Parking facilities are also available in all major cities. Such machines will intervene to 6 passengers. The path of the driver is sent after the interior is filled.
Car rental
Such services are offered by local and international companies. Standard requirements for drivers.
Several exotic, but convenient way to travel around the country - hitchhiking. By the way, sometimes even the police helped the tourists traveling to get into the cars.
Photo