Holidays in Morocco in November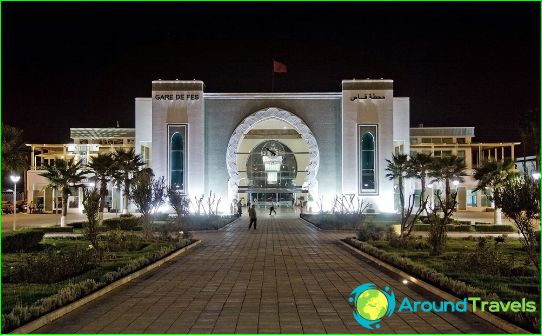 In Morocco, there is the approach of winter in November, the weather is getting worse. Despite this, you can not feel the real winter.
Weather in Morocco in November
In the north, the Mediterranean climate reigns,so there is always warm. In Tangier, which is washed by the waters of the Strait of Gibraltar, daytime temperatures can reach + 20C. However, at 11 days of November fall precipitation. In Meknes, which is located at a distance of 340 kilometers from the coastal strip, the same fixed temperature readings. The Fez will be + 19C, and in Marrakesh and Agadir + 23C.
North-western part of Morocco exposedthe influence of the cool air masses coming from the Atlantic. Therefore, the temperature is below a pair of divisions, but they still pleasing tourists. At night the temperature drops considerably. The average is + 11-12C, and in Fez is not above + 9C.
In November, more frequent rainfall in Morocco. The most humid city is Tangier. The smallest amount of precipitation (30 mm) in Marrakech.
Holidays and festivals in Morocco in November
When planning a vacation in Morocco in November, should be prepared for the fact that in the festive calendar, there are two state choice.
The sixth of November - Day of Remembrance of the Green March. In 1975, Green held a march - mass demonstration authorized by the authorities. This demonstration was necessary to ensure that Spain gave Morocco Western Sahara, while representing a disputed territory. The word "green" suggests a connection, and the march of Islam. Moroccans accepted the accession of Western Sahara as an act of restoration of territorial integrity of the state and a kind of compensation for the Moroccan land that have fallen into the Algeria as a result of changes in the administrative border between the two colonies of France.
Eighteenth day of November, the Day ofMorocco's independence. This holiday was established in 1955. Return of the King was the beginning of a new stage of development of Morocco. The country has managed to become an independent 2 March 1956. Morocco Independence Day marks the return to the throne of Mohamed V, rather than the date of the official independence. The holiday is celebrated very gorgeously: parades and folk festivals, fairs tents, which shows the national food.
In Morocco in November are important culturalEvents. For example, in the Marrakech Film Festival is held. You may be able to diversify their own cultural leisure, taking advantage of this offer.
Morocco - a country that allows you to enjoy the warm weather and interesting pastime in November!
Photos vacation in Morocco