Kathmandu Airport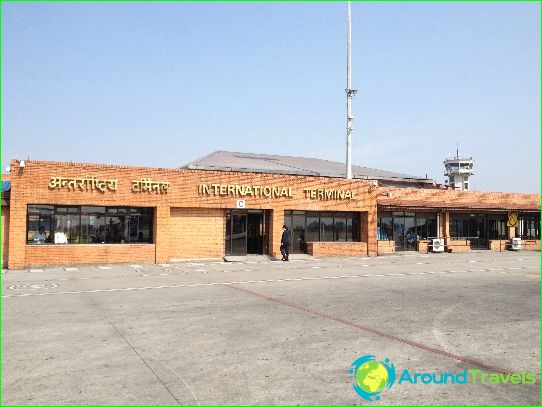 The capital of Nepal, Kathmandu, servicesTribhuvan Airport. It is the only international airport of the country. Passenger services carried out two terminals, intended for both domestic and international flights. To date, the airport and are cooperating more than 30 airlines, which connect the air gates of Nepal with the cities of Asia and Europe.
The airport is located about 5 kilometers from thecities. All flights are served by only one runway whose length is 3050 meters. Every year through the airport passes more than 3.4 million passengers.
History
The story begins in Kathmandu Airport in 1949, when the territory of the airport landed the first plane, carrying the Indian ambassador. A year later, here it was served first charter flight.
Officially Tribhuvan airport started its work in 1955, at the opening ceremony attended by King Mahendra.
Since 1965, the runway several times lengthened. Last modernization of the runway was carried out in 1975.
Since 2001, here were discontinued flights to European cities that have begun to be renewed not so long ago.
services
Kathmandu Airport is ready to ensure the maximumcomfort for its passengers. On the territory of the terminal cafés and restaurants, ready to feed their visitors fresh food. Here you can find dishes of national and international cuisine.
Also at the airport you can visit the shops where guests can buy various goods - souvenirs, food, drinks, etc.
For passengers in need of medical assistance, medical center and pharmacy are working on the terminal.
Also at Kathmandu Airport offers a separate VIP-hall for tourists traveling in business class.
In the airport building there is a spacious car park.
For the safety of passengers is responsible department of the local police and fire department.
Getting there
From the airport to Kathmandu, as well as nearby towns, there is a regular movement of buses. The stop is located at the outlet of the terminal.
Also, at any point in the city, but for a higher fee, you can go by taxi. Their parking lot is located near the terminals.
Photos Kathmandu Airport